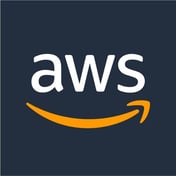 Alexa For Business - Many of us are familiar with how we can use voice commands with Alexa at home, but Amazon Alexa is helping save time in the workplace by acting as an intelligent assistant. Alexa can handle tedious tasks like managing schedules, keeping track of to-do lists, setting reminders, ordering supplies or even dialing into conference calls, allowing people to stay focused on more important tasks.
Alexa for Business makes it easy to use Alexa in your organization by providing the tools needed to manage Alexa-enabled devices, enroll users, and assign skills at scale. You can even build your own custom voice skills. With Alexa for Business, you can provide shared Alexa devices for anyone to use in common areas around your workplace, and personal Alexa devices for your employees to use. Shared devices allow Alexa to simplify conference rooms, and help around the office, and anyone can access them.


Hangouts Chat - Hangouts Chat is a messaging platform built for teams that makes it easy to collaborate in an organized way. With useful integrations with G Suite apps, Chat connects to several third party tools, helping you manage all of your work in one place. Scheduling meetings, creating tasks or getting updates from your team is available right within Chat. Easily search Hangouts Chat threads to find what you need when you need it. Hangouts Chat was built with leading enterprise-grade security so you can securely message your team from any device. Connect with your team from wherever you are, on your computer, phone or tablet via a web browser or native apps. Free for current G Suite customers.