SpiderOak is an online tool to back up, share, sync, access and store data using an off-site server. The platform provides the ability to utilize cloud technologies while retaining that precious right we call privacy.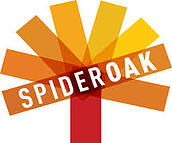 Their 'zero-knowledge' privacy environment ensures only you can see your data. Even employees of SpiderOak cannot access users' information. Fans of Windows, Mac, Linux, Android, N900 Maemo and iOS mobile platforms can all utilize SpiderOak. Accounts that do not exceed 2GB are free, while premium services are available for a monthly fee. Learn more at www.spideroak.com.
Taco is a truly unified task list with a single view into all of your existing tasks, from more than 40 services like Asana, Gmail, Basecamp, Trello, an

d Zendesk. If you've had to open three browser tabs just to know what's on your plate, you know why this matters. Keep using the services you love, and even more services are added regularly. Get more done with Taco. Learn more at www.tacoapp.com.