The Pocket Sense app is a tool to help keep your smartphone from being stolen. This Android only app will sound an alarm if someone takes your phone out of your pocket or disconnects it from a charger. You can turn off the alarm simply by unlocking the phone or by turning off the pocket sense mode. Stop worrying about the pickpockets or phone thieves around you while traveling. Install thePocket Sense app and enable the Pocket Sense mode when in a public space or when you need to leave your phone unattended on a charger. The Pocket Sense app for Android devices will ease your tension with their smart solution. Get the app here: https://play.google.com/store/apps/details?id=com.miragestacks.pocketsense&hl=en.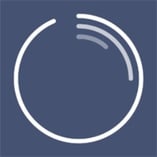 Timeneye
is everything you need to start improving your time management. Easily track tim
e online and out of the office. Manage your projects, monitor your team and increase your prod
u
ctiv
ity while sitting anywhere. With Timeneye you can use either an automated timer or manual entries for any of the projects that you or your team are working on.
Timeneye project management view lets you see the status of any project in real time and manage your billable time and make sure you are not overcharging or undercharging your clients. Timeneye mobile app for iOS and Android devices makes time tracking possible wherever you are. You'll keep saving time and money even during meetings and while working out of office. For more info, please visit
http://www.timeneye.com