17hats is a simple, unified business management system that gives you a suite of functions to go from a sales lead to information gathering (an online questionnaire) to proposal, contract, and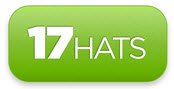 finally, invoicing and payment. It's a like a big-company CRM system but designed for solos and in a user-friendly format. Stop paying for a mess of different apps and enjoy the simplicity of an all-in-one service. Sign up now and get a guaranteed price forever -- no price increases ever! 17hats will be adding lots of great features in the future, but you'll pay the price you originally signed up for. All plans cost less than $1 a day. For more information, please visit www.17hats.com.
Magic is a phone number that gets users whatever they want on demand with no hassle. Simply text "START" to 83489 to get started. Magic has trained operators standing by 24/7 to answer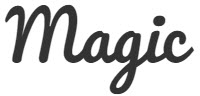 every user's request. Users text them a message, and Magic gets them what they want. Users can order what they need from the appropriate service (e.g. DoorDash, Instacart, Postmates, etc.), and Magic deals with them so users just automatically get what they want...like magic. Magic is currently available anywhere in the US, and message and data rates may apply. For more information, please visit www.getmagicnow.com.