Get to Know Marketing Strategist Adrienne Hoffman!

Meet Adrienne! Adrienne and her team help busy business owners concentrate on operating their business while enabling the world to see, reach and talk about their company. The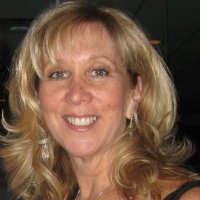 result; you stand out in the crowd, build strong relationships and increase revenue.
Adrienne founded ASM in 2001 after a long career in the advertising and print industry. She is a creative problem solver and relationship builder with a breadth of experience and a simple philosophy: to make her clients' lives easier! Her goal is to provide the right solutions custom-tailored to her clients needs. She believes in fostering strong relationships through education and offering a wide range of services.
ASM is the right fit for businesses that do not have an in-house marketing department and are looking for a partner to handle strategic decisions concerning their brand and corporate identity, marketing, reputation and digital assets, which in turn allows the business owner to focus on other areas that need their attention.
Projects include any or all of the following: design, website development, public relations and marketing concepts, print and collateral, apparel & promotional items, vehicle wraps and much more.
She's graciously offered a complimentary marketing analysis to all 12Lite Readers! Schedule yours today!