Outsource Your Marketing Department!
Get to Know Matt Frisbie!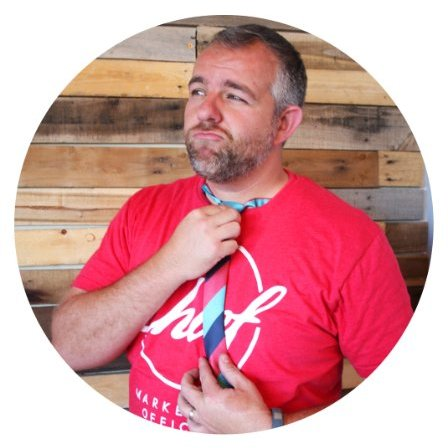 Meet Matt Frisbie, CEO of Chief MO; your outsourced Marketing Directors. At Chief MO, they market for the brave! Matt and his team will build your marketing strategy, manage your vendors and provide detailed dashboards on your marketing performance. Get the skill and experience of a senior level marketer in your business to grow and accelerate your opportunities. Hit Matt up to learn more!
Matt learned after spending 7 years at Disney Entertainment and 4 years at Paramount/CBS, that his greatest strength is building teams to do what they otherwise thought not possible. Matt has worked at the largest corporations and smallest startup companies doing what he loves and learning more every day. As an agency owner now, he has the extreme pleasure of helping entrepreneurs to find the courage to create focus in their marketing.
Matt was classically trained as an artist and thought he would be doing that throughout his life, but soon came to realize that he found greater happiness in providing opportunities for artists to create art. He learned that he had the ability to connect the right people for the right causes and that facilitated an amazing opportunity for creatives.
https://www.facebook.com/chiefmo.co
https://twitter.com/chiefmotribe
https://instagram.com/chiefmotribe/
https://www.linkedin.com/profile/preview?locale=en_US&trk=prof-0-sb-preview-primary-button