Michelle Lange is the CEO and Founder of M Lange Media, a company that brings a cinematic edge and powerful story telling to entrepreneurs and companies through video. M Lange Media creates video platfo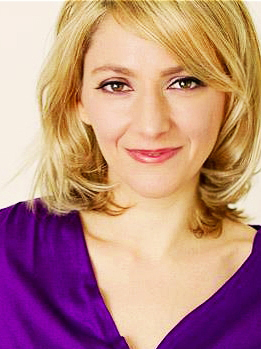 rms to convey a company's brand promise and unique value, tell their brand story, create the "know, like and trust factor," and establish an emotional connection with their audience. Her company's specialties include producing professional videos, creating a powerful brand message that is compelling and authentic, consulting in video marketing strategy, content writing, and providing on-camera coaching.
Michelle's mission is to help entrepreneurs, companies, and organizations reach their optimal potential by maximizing their impact through engaging media. Michelle designs her clients' video platforms from a marketing and branding perspective, helping brands communicate their unique value so they can have maximum impact with their audience. Michelle's greatest reward is seeing her clients' businesses transform with a boost in the brand positioning, audience engagement, opportunities, and profits when they have a powerful video platform.
Advice #1: If you are serious about revenue growth this year, consider including video as an integral part of your marketing platform. Research has shown that prospects are 72% likelier to buy your product of service when video is used and that it speeds up buying decisions by 70% (Wharton School of Business). If you aren't including video in your marketing, you are missing out on clients and revenues on a daily basis!
Advice #2: Learn how to discern when to do your videos yourself and when to go pro. There is an occasion for both, and it's important to choose the right format if you want to put your best brand forward. Michelle offers a complimentary insights paper "Game Changing Video: When to DIY and When to Go Pro," which you can download from her website: www.mlangemedia.com.
Favorite Resource: The XShot on Amazon. It's an expandable wand you attach to your camera on so that you can point your camera back at yourself and film yourself on video (no need to extend your arm out for those video selfies!) Great for shooting vlog videos on the go. You can purchase it here
Facebook: M Lange Media
Twitter: @mlangemedia
LinkedIn: Michelle Lange