Get to Know Cloud-Based Phone Provider Scott Seltzer!

Meet Scott! Scott Seltzer, president and CEO of ConnectMeVoice, is a technology industry veteran with more than 25 years of experience in IT, computer programming and specialized expertise in telephony systems.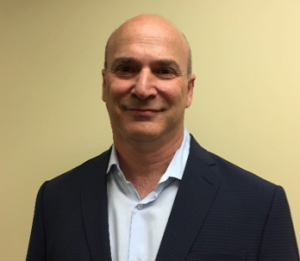 ConnectMeVoice is a cloud-based phone systems provider. This means we use our cloud-based infrastructure to save companies money on both initial investments, and on-going phone service bills. The service is a proprietary solution built by ConnectMeVoice engineers over the course of many years.
His Advice:
I have found throughout the years that focusing on our core strengths, and avoiding chasing the shiny objects is the key to long term success. Anytime we went off in directions that did not fit our core strategy, it would tend to waste time and resources. So, decide who you are, and what you are good at, and then focus 100% on that product or service.
His Fave Tool:
One of the best decisions I have made is to get involved with the Goldman Sachs 10,000 Small Businesses program. I strongly suggest researching the program.
Connect with Scott:
Website: www.connectmevoice.com
LinkedIn: https://www.linkedin.com/pub/scott-seltzer/4/375/275
Facebook: https://www.facebook.com/connectme.voice
Twitter: @connectmevoice
Email: Scott@connectmevoice.com
Phone: 732-490-9007 x103