KNOW | TWELVE, FEBRUARY 2021
A New Round of Relief for Small Business Owners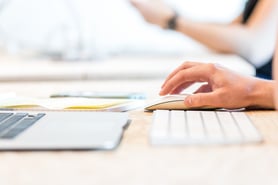 A new round of relief for small business owners is available via the Small Business Administration's Paycheck Protection Program. The program restarted on Jan. 11, 2021 and will draw on $284 billion set aside for it in the $900 billion pandemic relief package.

The bill, enacted on Dec. 27, also allocates $20 billion for the SBA's Economic Injury Disaster Loan grant program and $15 billion for a forthcoming SBA grant program for arts and entertainment venues. A few other provisions could also prove useful for people who run their own businesses.
To improve access to minority- and female-owned businesses, for the first few days the SBA limited PPP applications to prospective borrowers who are applying through community financial institutions. As in the previous round of the program, participating lenders—not the SBA itself—make the loans. The last day to apply for a PPP loan will be March 31.
What you need to know about this new round of PPP and other important parts of the stimulus bill:
The new round of PPP is meant to function like the previous one. The program encourages struggling small businesses to keep paying their employees. PPP loans can be forgiven if certain requirements are met, meaning they're essentially grants with strings attached. In theory, this new round should be smoother for borrowers than the previous iteration because the SBA, the Treasury Department, and lenders now have experience with the program.

First time borrowers apply for first draw loans. Businesses with 500 or fewer employees can borrow up to 2.5 times their average monthly payroll costs up to $10 million. The interest rate is 1% and the term is five years.

Second time borrowers - Businesses with 300 or fewer employees can borrow up to 2.5 times their average monthly payroll costs, up to $2 million. (Accommodation and food services businesses can borrow up to 3.5 times their average monthly payroll costs.)  Applicants need to show they've used, or will use, their first PPP loan. Businesses borrowing a second time will need to show at least a 25% drop in gross receipts between comparable quarters in 2019 and 2020. Requiring businesses to demonstrate a significant drop in revenue as a way to ensure the funds are going to businesses who need them the most.

For a loan to be forgiven at least 60% of PPP loan proceeds must be used for payroll costs. No more than 40% can go to other expenses. Regular business expenses paid for with PPP loan proceeds are now deductible for tax purposes, both for previous and future loans. The deduction benefit could generate more than $100 billion in tax savings for business owners, according to Brookings Institution estimates.

The deadline to apply for PPP is March 31 and the SBA doesn't anticipate that the system will be inundated with requests or that the money will run out.
Find the full article, along with additional information on other provisions in the relief package, here at Bloomberg.com
Mandatory Covid Vaccines? Employers Consider Their Options.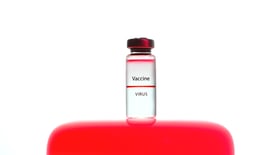 For Joe Fasula, co-owner of Gerrity's Supermarket in Scranton, Pennsylvania, the coronavirus pandemic has forced one "unprecedented set of decisions'' after another, from spiking demand for certain products to shifting state regulations.

Now the grocery chain is facing perhaps its biggest decision yet: coming up with a plan to vaccinate 1,100 grocery store employees in a safe and timely fashion. "We've tried to be very cautious about how to go about it, trying to balance employee morale, employee safety, customer safety and customer perception," said Fasula. "It's a challenge because so much of it's been politicized at this point."

The decision not to require the vaccine was ultimately a pragmatic one, Fasula explains, and not the first he's made since the pandemic started. He recalls when other grocery stores started putting arrows on the floor to direct customers in an orderly and socially distanced fashion. But Gerrity's decided against taking that measure because it didn't seem practical or enforceable.

Companies across industries are facing a similar set of decisions as the vaccine roll-out begins in earnest throughout the U.S. Major airlines and regional supermarkets alike are weighing the best approach to getting their employees vaccinated as quickly as possible, considering everything from strict mandates to educational campaigns and incentives.

But within that spectrum is a world of options, and companies are looking to existing laws and federal guidelines to inform their decisions.

"We feel very confident that employers can mandate the vaccine if they want to," says Kevin Troutman, partner at Fisher Phillips, a law firm that has tracked the legal landscape around employee vaccination policies since early in the pandemic. "The question is whether a mandate is appropriate for each employer, and what I'm seeing so far is that a lot of employers, while encouraging the vaccine, are not going so far as to mandate it."

So far, just one major company has publicly weighed making vaccination mandatory for employees. United Airlines Chief Executive Scott Kirby said at an employee town hall that the company was looking into the option and urged other companies to do so as well, even stating that buy-in across industries was necessary to make the requirement work.


Yet offering incentives to employees presents its own legal complications. "Even something that sounds pretty simple, such as we'll give you a $50 gift card or we'll pay you $100 if you take the vaccine, is not as simple as it sounds," Troutman says.

The U.S. Equal Employment Opportunity Commission released guidelines in the last weeks of the Trump administration that set specific rules for any incentives that companies might provide. The Biden administration, however, has since put a freeze on all "midnight" regulations passed by the outgoing administration. The guidelines also outlined possible exemptions for religious or health reasons that any company mandating a vaccine would need to abide by. "We don't know where that rule is going to end up. It may be changed. It may not be issued at all," Troutman says.

Read more here: Entrepreneur.com