KNOW | TWELVE, OCTOBER 2018
Walmart wants to bring its 'everyday low prices' to health care
Walmart, which markets itself as the leader in "Everyday Low Prices," is working on increasing its presence in the health care sector. The retail giant has entered into a deal with Anthem, one of the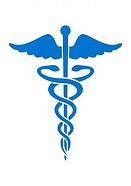 nation's largest insurers, to entice more Medicare enrollees to buy over-the-counter medications and health supplies at its stores. Former Humana executive Sean Slovenski has been hired to lead its health and wellness division and it was reportedly looking to buy PillPack before Amazon purchased the online pharmacy in June.
The health care arena makes up 18% of the United States economy and is growing. Walmart is not along in its quest to increase its presence in this sector. Amazon is also increasing its healthcare offerings and CVS is purchasing Aetna to expand its services.
Walmart is already one of the nation's leading pharmacies but experts predict they may be looking to provide more low-cost health services, including basic medical care through nurse practitioners, physician assistants or even doctors, experts predict. The ability to provide physician and healthcare practitioner services is one of the main advantages physical retailers have over their online competitors as the retailer's locations blanket the nation. Many Walmart locations are in rural areas where there are few other health care options. Walmart often operates as a community center, with customers dropping in a few times a week. And it serves as a one-stop shop, where people could access medical services and pick up whatever other items they need. - Cnn.com

'This could be catastrophic': Small businesses say new tariffs will make it even harder to compete
As the Trump administration's latest round of tariffs on $200 billion worth of Chinese goods goes into effect retailers are worried that higher prices on everyday goods will make it even harder to compete. Andre Phillips, a manager at a furniture outlet in San Diego, says he has no choice but to raise prices by as much as 10 percent. Phillips says manufacturers began notifying him two weeks ago that they would begin charging him 5 percent to 10 percent more on everyday goods beginning Monday and if he doesn't pass on that increase to shoppers, he says he'll lose money on each item he sells. Smaller retailers are already struggling to complete with giants such as Amazon and Wayfair, and not tariff related expenses will put them at a larger disadvantage over the larger competitors.
Small businesses around the country say they are bracing for the latest round of tariffs, which could cut into already-thin profits and leave them with little recourse but to pass on additional costs to consumers beginning this holiday season. And while larger retailers such as Walmart, JC Penney and Amazon say they have already locked in low-priced inventory for the holidays, independent retailers tend to rely on third-party suppliers to import products for them, giving them little control over where their goods come from, or how much they cost.
Analysts say the tariffs are likely to trickle down to retailers and consumers in the coming weeks and months, raising the prices of everyday household goods. While nearly 6,000 types of products will be affected, industry leaders say big-ticket items such as consumer electronics, appliances and furniture will be among the hardest hit. - Washington Post

Spending on insurance plans has increased nearly 50% in the last 10 years, as healthcare costs in the US continue to skyrocket
A new study published in Health Affairs found that total spending on health services, excluding premiums, for those with employer-sponsored insurance plans increased by 44% from 2007 to 2016. About half of the US population is covered under employer-sponsored insurance and this survey captures about a quarter of that population. This trend is forecast by the Center for Medicare and Medicaid Services to continue. Right now, healthcare spending accounts for about 17.5% of the GDP. In the next 8-10 years, it's predicted to rise to 19.2%.
Using a national sample of 40 million health care claims data from the Health Care Cost Institute, along with contribution from insurers Aetna, Humana, Kaiser Permanente, and UnitedHealthcare, the study found that Americans are spending more on healthcare than ever before and that spending increased across all major categories of health services. Brand-name prescriptions, emergency department visits, and outpatient surgery accounted for nearly half of the spending increase. Out of pocket spending rose 43%, attributed to emergency department visits. Outpatient surgeries are increasing because they tend to be a substitution for hospitalization. Hospital outpatient service spending increased more rapidly than other types of services.
This feeds into the key issue of unconstrained growth in healthcare spending. With the increasing amounts of mergers and acquisitions in the healthcare space, hospitals are taking over other hospitals and private practices. With this, insurance agreements and service charges change so patients can end up paying more for the same services from the same doctors in a large hospital system than they did in a private practice. Competitive dynamics between hospitals can also make it harder for insurers to negotiate down prices. - Business Insider