KNOW | TWELVE, JULY 2020
Why We Need Dadpreneurs to Step Up Now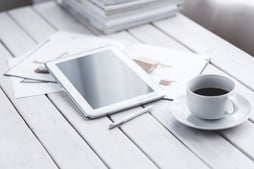 There's no doubt that it's a challenging time to be an entrepreneur. Unprecedented changes in the way that we work and live have upended the best laid plans of most business owners, regardless of what stage of business development their venture is in.
For entrepreneurs who are parents, however, the challenges they face are even more daunting. They are now tasked with managing fragile businesses while also overseeing home-schooling, 24/7 childcare, and housework without a break in sight. Not surprisingly, parent entrepreneurs are feeling overwhelmed, frustrated, and exhausted.
The pandemic crisis has made it clear that parenting and work are not separate. Indeed, they never were. However, until now, many father entrepreneurs had the privilege of creating the illusion of separation. This was made possible by the virtue of partners who undertook most of the childcare and household responsibilities, and by way of our collective capacity to separate professional and parental identities when we think about men. The health crisis has caused the veil that separates these two worlds to fray.
Here are some key takeaways from this quick read on how to navigate our "new normal":
Communicate Your Values
Share Your Reality
Engage the People Who Matter Most
Try a New Way
It's a hard time to be an entrepreneur. It's a hard time to be a parent. But, by more fully embracing how these roles intersect, dad entrepreneurs can join mom entrepreneurs in expressing both the challenges and joys of these dual identities. As we move into the next chapter, whatever it might look like, this will build a foundation for greater gender equity in entrepreneurship. It will change our ideas about what an entrepreneur should look like.
There is one ability that leverages and reinforces all of the other skills and abilities we have. It is the key to operating effectively as an entrepreneur and it translates just as well to your personal life. In times of uncertainty, it can be the differentiating factor between the businesses that survive and those that fail. -
Entrepreneur
4 Lessons Entrepreneurs Can Learn from Filmmakers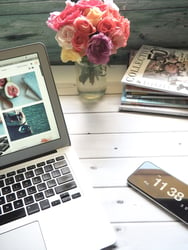 Filmmakers are a force to be reckoned with, as it is not an easy feat to put their productions together. In fact, there is much entrepreneurs can stand to learn from filmmakers, considering that they not only have to bring their creative idea to life, but then have to market it, get distribution, find an audience and pay back investors. Their role is ultimately quite similar to that of an entrepreneur.
Here are some of the key takeaways from this great, quick read:
A Marketing Strategy is Essential
Make Diversity a Priority in the Hiring Process
Break Project Management into Phases
Explore Remote Options When Possible
Check out the full article here.