KNOW | TWELVE, SEPTEMBER 2020
COVID Testing in the Workplace Can Be Tricky. Here's What Experts Recommend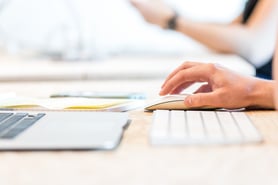 As you and your employees return to the office, you may be considering whether to adopt Covid-19 testing or mandatory temperature checks and health surveys. Tread lightly--especially if you're planning to require Covid-19 testing. Businesses must comply with a raft of health regulations and protect employee privacy.
Here are some things to keep in mind:
Expect to shell out- if you are requiring testing for your employees to return to the workplace, your organization must absorb the cost.
Keep information private - employee names or any identifiable information cannot be disclosed (except to a public health agency) unless the individual provides consent in accordance with the Health Insurance Portability and Accountability Act (Hipaa).
Get organized - The EEOC and the ADA require employers to maintain any medical records in relation to Covid-19. All medical information has to be stored separately from the employee's personnel file.
Avoid unnecessary tests - If you're considering requiring additional tests, such as antibody testing, hold off. Requiring antibody testing--often referred to as an immunity passport--before allowing employees to reenter the workplace is not allowed under the ADA.
With so many of us slowly returning to the office, we need all the resources we can get! Check out the complete article for more details here!
Taking Time Off of Work is Critical During the Pandemic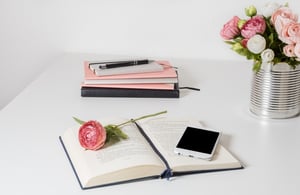 Taking time off from work is more important now than ever, as stress levels rise and days become indistinguishable from one another. Add the ever-present feeling of being 'always on', exacerbated by blurring lines between work and life, and you have a recipe for burnout.
The best cure for burnout is taking a vacation. Unfortunately, thinking about taking a vacation during a pandemic can be a source of stress in itself. There are new factors to consider than in previous years such as health and safety risks due to COVID-19, and increased financial burden. So what does time off during a pandemic look like?
The thing is, at its core, taking a vacation is simply taking time off away from and disconnected from work. It requires nothing more than turning off your phone and laptop and not doing any work. To maximize the benefits of your time off, follow these steps to take a work-free vacation:
Truly disconnect - turn off any and all notifications that will lure you back to work

Prepare for your time off - be sure to tie up any loose ends, set up your AutoResponder, and prep for any meetings you have immediately upon your return to "the office"

Set boundaries- let your colleagues know if you are available at all during your time off- if you are unavailable, you're unavailable. Stick to it!

Get creative - This isn't going to be your typical vacation, but that doesn't mean you can't truly enjoy your time off! Think outside the box for unique, creative ideas on how you can rest and rejuvenate during your vacation!




If any of these thoughts resonated with you, now you know what to work on! Remember that "you can only grow your business as big as you grow yourself" — so here's to exponential growth.
Check out the full article here.