LOVE | TWELVE, DECEMBER 2019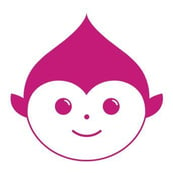 As a remote workplace, we wanted to find a way to do a Secret Santa without being physically able to "draw a name". Enter Elfster!!
Elfster is a unique gifting website that not only facilitates fun things like Secret Santa organization, but also has a shop that users can create "wish lists" from. It's free, fun, and used by 17 million people worldwide. AND it's not just for Christmas. Use for birthdays, anniversaries and any other special occasion for your organization or your family! Check Elfster out today!
TSheets by Quickbooks Does your organization use Quickbooks? Are you struggling with Timesheet organization and payroll? We've got your solution here!
TSheets offers effortless time tracking for employees (available for mobile and desktop use), accelerates payroll processing, increases billable hours, and lowers payroll costs. TSheets Pricing starts at $8 per month, per user.