LOVE | TWELVE, OCTOBER 2018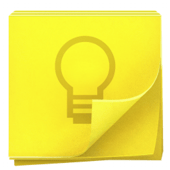 Google Keep is a note-taking service that offers a variety of tools for taking notes, including text, lists, images, and audio. Users can set reminders, which are integrated with Google Now. Notes can be color-coded, and labels can be applied for organization. Added functionality includes location-based reminders, for example the ability to pull up a grocery list when you get to the store, the ability to pin notes, and to collaborate on notes with other Keep users in real-time. Users can also quickly filter and search for notes by color or by other attributes. Keep is available in a web version, Chrome extension and with mobile apps available for Android and iOS.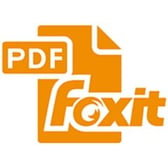 Foxit Online provides more than 20 PDF tools. Foxit Software's PhantomPDF Online is a cloudbased PDF editor which allows you to easily view PDFs, make comments, organize pages and edit text like a word processor online. Foxit Reader is a small, fast, and feature-rich PDF viewer that allows you to open, view, and print any PDF file. Unlike other free readers, it enables you to create PDFs, participate in a shared review, and more. PDF editor capabilities available through a web browser, so you have access everywhere, all the time. Open your document and add content with a simple click. PhantomPDF Online is supported in IE 10 and 11, Chrome, Firefox, Safari, Edge, Opera and on many commonly used OS such as Windows, Mac and Linux. A subscription with richer functionality is also available.