LOVE | TWELVE, FebruARY 2019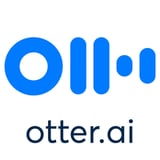 Otter is the smart note-taking and collaboration app that business people, students, and journalists use to get more value from meetings, calls, video conferences, interviews, lectures, and wherever important conversations happen. Record conversations right from your phone or computer. Import or sync recordings from other services. Integrate seamlessly with Zoom. Get real-time captions and, within minutes, a searchable transcript synched with audio and photos plus speakers and key phrases.
Share or export voice notes to inform others and get on the same page. Create groups to invite collaborators and keep organized. Otter's free version includes 600 minutes of transcription per month or enjoy premium service with 6,000 minutes of transcription for $9.99 per month or $79.99 annually. Otter also offers a student discount for $4.99 month.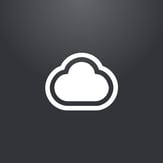 CloudApp is an easy-to-use screen recorder that brings quick video, webcam, screenshot annotation, and GIF creation securely to the cloud. Capture, share, and accelerate your business communication. CloudApp is the all-in-one visual sharing platform that lets you record, host, and share videos, GIFs, and visuals (images, screenshots) to make team conversations faster and more succinct. If a picture is worth a thousand words, imagine how much a GIF or video can communicate.
Share your ideas with CloudApp. Streamline your workflow and get more done. Why spend 15 minutes typing a long email when you can capture and share ideas from your screen in 15 seconds? Plans range from a free individual user plan all the way up to business plans for 10 or more users