LOVE | TWELVE, JANUARY 2020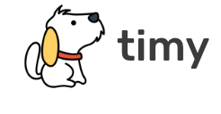 Timy: Working on a flexible schedule is great, right? But what happens when you are working after hours and want to send a message in Slack without alerting your coworkers or clients right away?
Enter Timy, a Slack extension that allows you to schedule messages to go out when you want the recipient to receive it! It's free, user-friendly, and a great way to get things done without blowing up your coworkers slack channel (until you want to). Check it out today!
Unrollme Is your inbox overflowing with subscription emails that you once thought you needed, but now loathe? You need unrollme.com. Unrollme is a free service that is thoughtfully designed to unclutter your inbox from unnecessary emails. Easy to use, simple, and free. Your inbox will thank you!