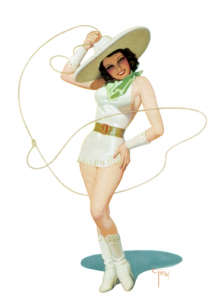 If you've been following along with my email delegation goal this month, I'm happy to report that Georgia and I made it through our first week! We have developed a few simple strategies that are helping manage the flow of email that is coming in.If you remember, our goal is to get my inbox to serve only for external communication. We want all tasks and internal communication happening inside of our structured task management tool- Asana. I hope you can take what we are perfecting on our end, and implement it into your business to help remove the email noose from your neck!
Here's what did this week to wrangle my inbox:
1: Georgia monitored my inbox for a week to get a sense of what is coming in. She spent a little over an hour doing this. I wanted her to see the varying types of messages that came in and how I replied to them.
2: I launched Asana with my management team. We are working to move all internal communication around projects and tasks into there. We are also using it for meeting agendas. This is already reducing volume.
3: I reconfigured my inbox. I'm already using Priority inbox with Gmail. I created 3 sections now, in my inbox: "Starred, Important and Everything Else." I set this to allow 10 emails per section. This is saving my sanity because I'm only looking at the new stuff, scanning it, replying to it or starring it for Asana.
4: I began starring emails in my inbox that I wanted Georgia to add to Asana for me to remember to reply to. I'm doing this so that she can learn which emails are more complicated (tasks and steps) vs simple responses. The goal is that soon she can start moving things into Asana without my having to star messages. Once she moves it to Asana, she removes the star which oddly gives me peace of mind to have "inbox zero" there. Success!
5: Georgia and I connected via Skype a few times this week to talk about what she was seeing and refine our strategy with inbox + Asana. We both found talking about it was much more effective than emailing about it!
Here's what we learned so far:
1: For me, the stress lies in trying to stay on top of email that I cannot quickly reply to because:
Creative thought is required
I have to check with other people
There is some sort of other task involved
This starts to build up and gets lost in the shuffle as I'm keeping up with the simple responses. That's what we are now entering into Asana as an open email for me to reply to. Eventually Georgia will learn to enter these, so actual tasks are created from the email and assigned in Asana appropriately.
2: Learning Asana was not as simple as I'd hoped. Not because the software is complex but because it's so powerful. I wanted to make sure I structured it properly to work for us out of the gate. Below are some of the guides we watched internally this week:
Here's what we're going to do next:
1: Georgia's going to learn a bit more about the people that I'm communicating with.
2: We're going to refine our process of how she's adding the open emails that need replies into Asana.
3: On Monday I'm going to re-group with my management team to get feedback on using Asana and refine how we're working in there. I'll be sure to share those ideas with you in our next post.
4: I'm going to start having Georgia handle some of our scheduling emails and show her where to find responses for other types of emails that come in so she can reply on my behalf.
After this email goes out, our delegation chain of command will kick in and my team will turn this email into a blog post, post it on social media and run an analytics report on it's open rates for my sales meeting next week. Any replies will get added into Asana as well as our CRM for follow up. If you don't have this sort of support happening in your business, I'd love to talk with you about how we can help you!