Get the help you need now, with no strings attached
SHORT-TERM VIRTUAL ASSISTANT EMERGENCY RELIEF PROGRAM NOW AVAILABLE!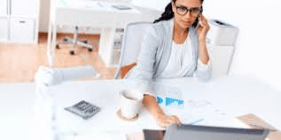 Are you suddenly finding yourself overwhelmed by opportunity, but limited by your current team's capacity to support this growing demand? Get the short-term virtual assistant help you need without the hassles of HR!
Our team of US based virtual assistants are already setup to work remotely and can quickly plug in to bring immediate support to help with back-office needs like customer service requests, scheduling, data entry, project management, research, customer service, and more. Easy, quick-start programs now available with no-strings attached!
Get the remote support you need today! We are here to help and are offering promotional hourly billing without long contracts or commitments. It's basically plug and play virtual administrative staff that can bring your business some elasticity during these uncertain times.
SCHEDULE A FREE CONSULT TODAY TO LEARN MORE!