Our friend Marcia O'Connor, from the The O'Connor Group , joined us on Facebook live and shared the key things companies need to know NOW to Reopen safely and successfully.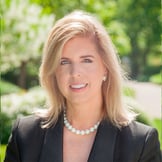 Marcia is the Founder of the O'Connor Group which is a leading provider of Human Resources and Talent Acquisition Solutions for the life sciences, professional services, and manufacturing sectors and recently celebrated their 12th year anniversary. Marcia has over 20 years experience in all aspects of talent acquisition, professional search and human resource outsourcing. Marcia is a proud Philly EO Board Member and Goldman Sachs 10,000 Small Businesses Alum. And as a side note we are also a client of the O'Connor Group and they do amazing work!
If you are looking for an effective way to increase your productivity and leverage your time, delegation is a great place to start! At Delegate, we love helping busy leaders and their teams focus on what they do best and add valuable time back to their lives.