We chatted live with our friend Kate Norton, Director of Client Strategy at VisionSpark, and we discussed why now is a great time to hire superstars and what you should be thinking about in terms of attracting the best talent.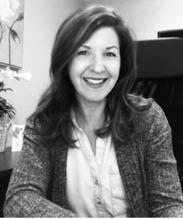 Kate Norton is the Director of Client Strategy at VisionSpark, working with small to mid-sized companies to provide them with strategic help making critical people decisions with significant bottom-line impact. Kate and the Vision Spark Team are passionate about helping clients improve the health of their teams as well as to build a strategy to hire superstars.


If you are looking for an effective way to increase your productivity and leverage your time, delegation is a great place to start! At Delegate, we love helping busy leaders and their teams focus on what they do best and add valuable time back to their lives.