KNOW | TWELVE, JANUARY 2021
5 Ways to Be More Strategic and Successful in 2021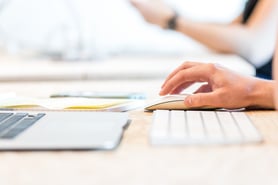 The impact of 2020 will stay with us for the rest of our lives. It marks a critical inflection point of before and after. It is a year that blindsided many small-business owners.

We've seen new businesses birthed with success and others thriving amid chaos. We've seen neighborhood classics tragically lost, and others that struggle to survive day-to-day.

Do not become discouraged. The new year is an opportunity to rewrite the rules and stop settling for less in your business. It is the opportunity to cast a strategic vision that is different from the past and to create more success and growth in your business and your life.
Here are five ways you can make it happen.
1. Embrace change
Change unsettles most people, but it is constant for small-business owners. Change is happening at a frightening pace but people are likely to welcome strategic change now—especially if the change makes their lives better too.

One solid way to bring agility and innovation into your small business is to implement a quarterly strategic planning and review process into your business. This planning rhythm keeps your efforts focused and actionable while remaining agile and able to shift as new learnings come to the table.

2. Prioritize customer needs
A simple strategy is engaging in a conversation with your clients to identify opportunities. The strategy could be as simple as asking a probing question at the end of every client interaction. It could also be more involved such as surveys or quarterly client advisory groups, to follow a more formal process. More than ever, staying in tune with the customers' needs and the problems you can solve is imperative. It is the gateway for future growth and innovation.

3. Work smarter, not harder
Working smarter is about leveraging the talents of people and collaboration. When you remove hurdles and bottlenecks in your processes, you promote ease. That which is easy gets accomplished. That translates to being able to produce more income with the resources you have. You likely will see a boost to team morale and fewer daily fires to put out.

4. Profit is an intention, not a reward
Passion for what you do gives you fire in your belly and can bring a sense of contribution. At the end of the day, though, passion doesn't pay the bills; prolific profit does. By shifting your mindset around profit and other metrics in your business, a magical change in how you spend your day occurs. You start focusing on initiatives that produce results and impact your bottom line.

5. Be a confident leader who empowers others
The entrepreneurial trials of the economic crisis have shaken the confidence of even the most experienced entrepreneurs. We are questioning everything in our professional and personal lives. With this period of reassessment, the future feels less certain. That uncertainty erodes our confidence to take risks and make bold moves. Past success, "knowing" and being right are pillars in the old definition of confidence.

There is good news that can breathe new life into your confidence. You do not need all the answers. You do not even need to know the "how" beyond "what is the best next step?" You don't even need to be right.

Read the full article at Entrepreneur.com.


Challenges Faced by Women Entrepreneurs and Some of the Most Successful Women to Follow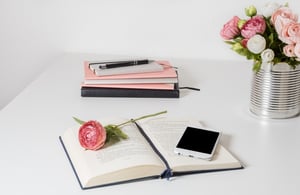 Women must contend with a wide range of challenges in business. Here are some of the challenges women encounter – and some of the larger-than-life female entrepreneurs who overcame them.
Defying social expectations - Most female business owners who have attended networking events can relate to this scenario: You walk into a crowded seminar and can count the number of women there on one hand. When women entrepreneurs talk business with primarily male executives, it can be unnerving. In this sort of situation, women may feel as though they need to adopt a stereotypically "male" attitude toward business: competitive, aggressive and sometimes harsh. But successful female CEOs believe that remaining true to yourself and finding your own voice are the keys to rising above preconceived expectations.

Accessing funding - Not all startup founders look for investors to help get their businesses off the ground, but those who do know how difficult the pitching process can be. Raising capital is even more difficult for women-owned businesses. A 2014 Babson College report found that less than 3% of companies with venture capital funding had female CEOs.
Struggling to be taken seriously - At one time or another, most women CEOs find themselves in a male-dominated industry or workplace that does not want to acknowledge their leadership role. Alison Gutterman, CEO and president of Jelmar, had this experience early in her career. "To overcome this, I have had to learn to build my confidence and overcome my negative self-talk."

Owning your accomplishments - The communal, consensus-building qualities encouraged in young girls can leave women unintentionally downplaying their own worth. Shilonda Downing, founder of Virtual Work Team, advises women to recognize the value of their creative ideas.

Building a support network - A robust support network is essential for entrepreneurial success, so it's no surprise that 48% of female founders report that a lack of available advisors and mentors limits their professional growth, according to Inc. Finding the right support network isn't always easy. Some good places to start are women-focused networking events – such as WIN Conference, eWomenNetwork and Bizwomen events – as well as online forums and groups created specifically for women in business, like Ellevate Network.

Balancing business and family life - Parent entrepreneurs have dual responsibilities to their businesses and to their families; finding ways to devote time to both is key to achieving that elusive work-life balance, said Genga. For Michelle Garrett of Garrett Public Relations, finding this balance meant leaving a corporate job and starting her own consulting business before her first child was born.

Coping with fear of failure - Failure is a very real possibility in any business venture, but Kristi Piehl, founder and CEO of Media Minefield, advises women not to let their insecurities keep them from dreaming big. She encourages women to work through the moments of self-doubt that every business owner faces and not wait for perfection before starting their business or taking a big promotion.
For more insight find the full article here - Business News Daily