A Culture of Delegation™



Contributed by Emily Morgan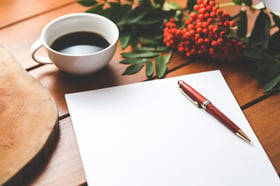 Watching a leader elevate themselves into more impactful work is one of the most fulfilling parts of my work at Delegate. Seeing them come in, embrace delegation, thrive and then start to use the same mindset and system to elevate their team is even more incredible to watch.
This commitment to creating a true "Culture of Delegation"™ is unique and starts with the Leader. Their ability to cascade this mindset deeper and deeper into the organization is what creates true leverage.
At Delegate, our core purpose, mission and passion is to create freedom for people to do what they love and have a big impact. Delegation is the fastest path to increasing your impact. To me, "delegation is an energy management system."™ That means that your ability to do it well frees up your energy. Where we see people get stuck is when they view delegation as a chore. Like anything, it's bound to fail if you start with a negative mindset about it. If you think about the various energy vampires that are creeping in the back of your mind, "I have to do this, Can't forget to do that.." that's pure brain drain.
We once had a client say that we helped save him "thousands of hours" each year simply because he wasn't wasting time worrying that he still needed to handle XYZ. By simply reframing our thoughts around something we perceive as difficult, we are already increasing our ability to do it successfully.
Your ability to delegate well can not only change your life, it can spur endless 10x leverage for your team as you lead them by example in creating a true culture of delegation™.