HELLO | TWELVE, SEPTEMBER 2019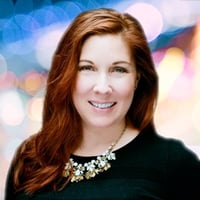 TGIF and Happy Friday! Hope all our friends in the Southeast are faring well through Dorian. Many of our team are in Florida, Charleston, Wilmington and other parts of eastern North Carolina, so sending extra love and support to them this week!
We are excited to share that we are one of the 100 fastest growing, privately held companies in Philadelphia (the Philly 100®)! We are super proud of this win, and while it's a big deal to us, even more importantly this is an incredible win for the flex & remote work movement.
Delegate was created to operate as a 100% remote and flex work company. 12 years ago when I started my company, I was looking to eliminate the rat race of a 9-5 commute to be present to raise my son. At the same time, I knew that I had a honed skillset to offer professionally and wanted to continue my career.
The answer had to include remote and flexible work, and from there Delegate was born. Our entire team (now over 30 strong) is comprised of professionals like this who refuse to trade off on quality of life for meaningful professional work.
They say it takes years to be an overnight success, and that is definitely true for us at Delegate, but it's now also true for the flexwork movement. We are proud to be ambassadors for a changing workforce. We will use our win as a platform to validate flexwork, and will continue our commitment to help reshape the culture of the traditional workforce into one that values quality and contribution over time spent behind a desk. Thanks to everyone who has helped us achieve this incredible award! We look forward to sharing it with you over the coming months.
Have an awesome month!