HELLO | TWELVE, NOVEMBER 2019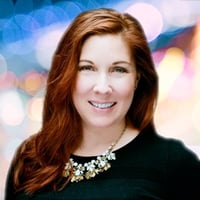 Happy Friday! Wow, it has been such a busy fall, right?! Like head-spinning busy- for me both personally and professionally. As we've shared, Delegate has won some pretty great awards this fall- we grabbed the #52 spot on the fastest growing companies in Philly (woot! The Philly 100!!), and I won Small Business Person of the Year with the Philly Chamber (a high honor! for me personally!).
This combined with the challenges of a growing company along with a whole bunch of big shifts in my personal life equals a lot to manage! With all of this swirling around me, it's hard to stay focused week over week towards the game-changing work.
Below are a few of the strategies I use to keep my eye on the ball:
1: In my personal life, I live by Danielle La Porte's Desire Map Planner. If you're familiar with her Desire Mapping process, she teaches that that goals are more about how you want to feel when they're done, rather than simply accomplishing something. Getting in touch with what those feelings are is a big first step to feeling fulfilled. Every Sunday night, like a ritual I map out my week proactively and get in touch with how I want to feel that week. I look back at the goals I set for myself personally in January and reflect on what I can do this week to move towards completing it by EOY.
2: At Delegate, we live and die by our sacred Monday weekly L10s. The prescriptive EOS® format of these meetings allows us to review our numbers, to-dos from last week, our progress on quarterly rocks and solve meaty issues in the business. At the end of the meeting we recap what everyone is working for the week - we are a virtual company so this is really important since we don't see each other in the office each day. These meetings really help contain the distractions that come up across the week that are annoying but don't need to be solved in the moment. Just put it on the IDS™ list and keep moving.
3: Another key thing that I do to keep my eye on the ball is create a weekly list of priorities for myself, which is usually tied to next steps on my Rocks. I keep a large paper journal style weekly calendar on my desk and I write down my "must-accomplish" items for the week. From there, I look at my calendar and I put time blocks in to work on those activities, and write them into the weekly schedule. I also share that "must do" list with my Accountability Circle (we simply use a Facebook group), and set that intention publicly for the week. When life and work start swirling around me, I simply look down at my list and refocus my energy on those areas.
In a growing business, it's normal to have a never-ending to do list. Accepting that, and having a plan and strategies to maintain focus, is a game-changer to making progress on what matters most.
Have a great month!
Emily