HELLO | TWELVE, FEBRUARY 2022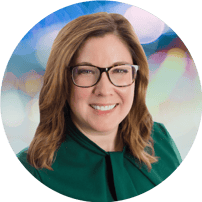 Happy Friday and welcome to the month of love! At Delegate, we are doing all sorts of fun things this month internally across our virtual distributed team of nearly 50 to feel the love! One of the exciting things that we are launching to support not only our internal Delegate community, but the community at large is to launch our Elevated Admin Community™.

This monthly FREE meeting will be hosted by Delegate and is designed for the admins in your life that you know and love. We've found that there are so many great resources out there designed for the C-Team (like The Visionary Forum and Integrator Community, FIM, etc.), but nothing that supports the rest of the team, which we believe are the backbones of our businesses. So we built it! We welcome any and all of the Admins, EAs, Office Managers, and Administrators you work with to attend.
This month, Eric Herrera from Kolbe will be coming in to discuss their tool and how it can be used to better align as a team. After his talk, we will break into small groups and support each other with problem-solving top issues for our seats. Team Delegate will host and facilitate, and look forward to meeting and supporting all the great team members you work with each month. You can share this link with them to register. We hope to see them there!