HAPPY NATIONAL DOG DAY!
Hi there!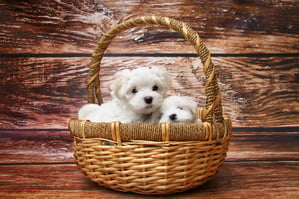 National Dog Day is celebrated August 26th annually and was founded in 2004 to bring attention to the plight of animals and encourage adoption. The mission is to help inspire the public to recognize the number of dogs that need to be rescued each year and recognizes family dogs and dogs that work selflessly each day to save lives, keep us safe and bring comfort. At Delegate, many of our team members are dog owners and were thrilled to share their family members with you!


MEET THE DOGS OF DELEGATE!
Learn more about our Delegate team family dogs below:
AMANDA'S DOG:

LINK

EMILY'S DOGS:

GEORGINA, EMMET & MUCHACHO

JOE'S DOG:

TITAN

KAURIE'S DOG:

PIPPIN

ERIN'S DOG:

BOOMER

BRIANNA'S DOG:

TORVI

MELISSA'S DOG:

DENVER

REBECCA'S DOGS:

ELSA & NAHLA

CHRISTA'S DOG:

OSCAR

ROBIN'S DOG:

SHEBA

CHRIS'S DOG:

NALA

KAYLEE'S DOGS:


DAKOTA, MAVERICK & RANGER

STEPHANIE'S DOGS:


GIRZ AND ARTHUR
Want to help a furry friend in need this National Dog Day?
Learn how you can help here.