HELLO | TWELVE, APRIL 2022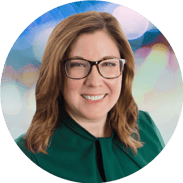 Happy Friday and welcome to the first day of Q2 (and April Fools Day too!). What an exciting time it is to be a leader! The world is in such desperate need for us to rise to the occasion and lead with compassion, grace and strength. In his book, Day One, Drew Dudley teaches us that "Most of the leadership on the planet comes from people who don't see themselves as leaders." There is opportunity for all of us to step up and show leadership regardless of the roles and seats we occupy. He says leadership is about cultivating the behaviors that will help you to succeed and empower those around you.

I love that perspective, and have learned myself as I've grown into a leader that mindset is EVERYTHING. I see one of my biggest responsibilities is staying in an abundance mindset and not a scarcity mindset. I can assure you in my own experience, that this takes awareness, focus and constant redirection and reframing. But it works! In my meditation practice, Chopra teaches that "what we focus on expands." That "what we think, we become." That is the power of our minds. Meditation plus affirmations such as, "I attract prosperity," or "I believe I can so I will!" (my personal fave) has been transformational in my life. If you want to learn more about how to harness your thoughts for good, Forbes has a great article on how to shift back into an abundance mindset. The world needs you and what you have to offer!
Wishing you a month full of abundance and grace!