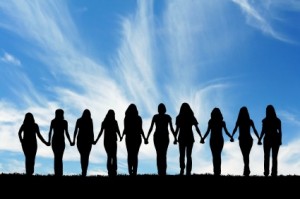 We make a living by what we get, we make a life by what we give."
- Winston Churchill
At Delegate, we believe that the power of one is expanded by the strengths of many. Our mission is to help you do more of what you love to have an even stronger impact on the world.
It is this passion for helping others that drives us internally as a team as well. Each month in addition to our team-wide contribution to our selected charity, Women for Women International, we select one team member and support their favorite charity through donation and promotion.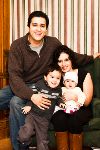 Katrina is our winner this month, and she chose to donate to Compassion International!
"In 2011, my baby girl was extremely sick. She needed to be paralyzed and put on a ventilator. For 5 days she didn't take one single breath on her own and it was the most terrifying days of our lives.
Because of our access to a top hospital in the country and bold prayers our little girl is healthy now.
My heart broke for the babies and families in extreme poverty. The devastating reality of extreme poverty is that every day 1,500 women die from complications in pregnancy or childbirth that could have been prevented.
Each day 10,000 newborns die within a month of birth, and daily the same number of babies are also born dead. And, more than 9 million children under age 5 die each year. Two-thirds of these deaths — more than 6 million every year — are preventable.
Compassion International's Child Survival Program gives life saving support to 20,000 infants each year and they are making great strides to change infant morality rates in impoverished parts of the world."
– Katrina
A bit more about this awesome charity…
Compassion International exists as a Christian child advocacy ministry that releases children from spiritual, economic, social and physical poverty and enables them to become responsible, fulfilled Christian adults.
Founded by the Rev. Everett Swanson in 1952, Compassion began providing Korean War orphans with food, shelter, education and health care, as well as Christian training.
Today, Compassion helps more than 1.2 million children in 26 countries.
Each year, 132 million babies are born and begin the journey of early childhood. Tragically, too many of these children are lost along the way -- precious little ones who do not receive the nutrition, care, protection and learning opportunities necessary to survive and thrive.
Compassion's Child Survival Program, run by our existing Christian church partners around the world, reaches out to young, vulnerable children to save their lives and set them on the path toward healthy development. Your contribution will help us extend this lifesaving program to even more of our world's little ones, giving them new hope for the future.
"If you want happiness for an hour, take a nap. If you want happiness for a day, go fishing. If you want happiness for a year, inherit a fortune. If you want happiness for a lifetime, help somebody." – Chinese Proverb