We believe at Delegate that the power of one is expanded by the strengths of many. Our mission is to help you do more of what you love to have an even stronger impact on the world. Each quarter in addition to our team-wide contribution to our selected charity, we select one team member and support their favorite charity through donation and promotion.
Team Member Dana's Charity of Choice: Camp Victory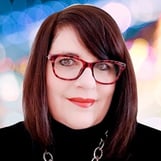 " Camp Victory in Millville, Pennsylvania, is located very close to my home. The camp was planned and built in 1986 for children who have many and diverse special needs. Children who live with chronic health problems, physical or mental disabilities or that aftermath of catastrophic illness have lifelong challenges come together for a week in the wilderness.
At Camp Victory, partner groups with specialized knowledge and training give children a week of the outdoors, friendships and fun. It's a place where children receive the greatest possible care and support and celebrate well-being and create very special bonds. At Camp Victory, the kids can be themselves and learn from other campers with the same life challenges. I have been privileged to be part of Camp Breathe Easy for children with chronic asthma and lung conditions. The greatest reward is the children, they bring love, kinship and joy to this special place each and every year."- Dana


A bit more about this awesome charity: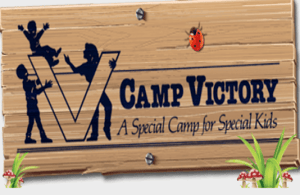 Camp Victory has grown steadily into the impressive facility and program it is today and has hosted nearly 30,000 overnight campers and counselors. Partnering with 30 independent groups, Camp Victory offers the unique location, infrastructure and program each group needs to host their camp. When partner groups sign on, they choose from a variety of options, including programs like archery, waterfront, challenge course and arts and crafts.

Camp Victory provides all food service, waterfront, arts and crafts, maintenance and facility, and challenge course staff. Each camp provides its own cabin counselors and specialized medical staff. Despite often requiring unique attention and special care during their stay, campers get a true camping experience at Camp Victory.

Learn more here.