We believe at Delegate that the power of one is expanded by the strengths of many. Our mission is to help you do more of what you love to have an even stronger impact on the world.
Each quarter in addition to our team-wide contribution to our selected charity, we select one team member and support their favorite charity through donation and promotion.
Team Member Liz's Charity of Choice: Food Allergy Research & Education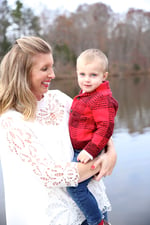 "This charity is important to me because my son was diagnosed with several food allergies when he turned one including dairy, egg, sesame and nuts.
The number of children who are diagnosed with severe food allergies is on the rise, and I am passionate about finding an answer as to why and how we can prevent this for future generations." - Liz

Food Allergy Research & Education (FARE) works on behalf of the 15 million Americans with food allergies, including all those at risk for life-threatening anaphylaxis. This potentially deadly disease affects 1 in 13 children in the United States – or roughly two in every classroom.


A bit more about this awesome charity:

FARE's mission is to improve the quality of life and the health of individuals with food allergies, and to provide them hope through the promise of new treatments.
Their work is organized around three core tenets:
LIFE

. Support the ability of individuals with food allergies to live safe, productive lives with the respect of others through our education and advocacy initiatives.

HEALTH

. Enhance the healthcare access of individuals with food allergies to state-of-the-art diagnosis and treatment.

HOPE

. Encourage and fund research in both industry and academia that promises new therapies to improve the allergic condition.
Would you like to donate to Food Allergy Research & Education?
Donate Now