We believe at Delegate that the power of one is expanded by the strengths of many. Our mission is to help you do more of what you love to have an even stronger impact on the world.
Each month in addition to our team-wide contribution to our selected charity, we select one team member and support their favorite charity through donation and promotion.
Team Member Amanda's Charity of Choice: Friends For Life No Kill Shelter

This charity is a green no kill animal shelter in the Houston area. They are dear to my heart because I adopted one of my pups from there 2 years ago and have continued to be involved with their efforts since that time. They provide a voice for the voiceless and do upstanding work on the daily.
A bit more about this awesome charity: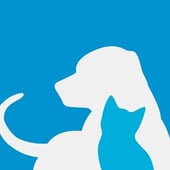 Friends For Life No Kill Shelter saves animals' lives. They find creative ways to do it and are passionate about success at it. Animals are their primary clients and everything they do is based on what is in their best interest individually or as a group. They envision a community in which no animal will be killed for want of a loving home. Shelters accept their rightful responsibility as guardians and protectors of animals and we, as a society, accept no less from them.