We believe at Delegate that the power of one is expanded by the strengths of many. Our mission is to help you do more of what you love to have an even stronger impact on the world.
Each quarter in addition to our team-wide contribution to our selected charity, we select one team member and support their favorite charity through donation and promotion.
Team Member Sarah's Charity of Choice: Houston SPCA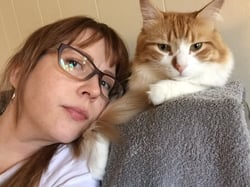 "I am a big supporter of animal rescue and wildlife conservation efforts. HSPCA provides many services to the community besides animal rescue, including animal cruelty prevention, education, and adoption services.
In addition, its subsidiary, The Wildlife Center of Texas, is one of the largest wildlife rehabilitation centers in the nation. HSPCA provided medical care and sanctuary to hundreds of pets and wildlife displaced and rescued during Hurricane Harvey.
Over the years, my husband and I have had many rescue cats join our family, and we recently lost our oldest, Carlito. He was quite the ambassador to any new kitten he met, often taking on the "mama cat" role. My husband and I also adopted our youngest kitty, Francis, from the HSPCA. He is working on his office kitty skills!" - Sarah
A bit more about this awesome charity:
The Houston SPCA, founded in 1924, is Houston's first and largest animal protection organization and shelter. Their mission is to help all animals and free them from suffering, abuse and exploitation.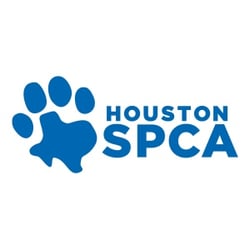 Their programs and services include:
Sheltering and admissions

Adoptions

24-hour injured animal rescue ambulance

Cruelty investigations

Found animals

Disaster relief

Programs for kids

Educational programs

Community outreach

Volunteering

Texas A&M College of Veterinary Medicine partnership

The Wildlife Center of Texas
Would you like to donate to Houston SPCA?
Donate Now