We believe at Delegate that the power of one is expanded by the strengths of many. Our mission is to help you do more of what you love to have an even stronger impact on the world.
Each month in addition to our team-wide contribution to our selected charity, we select one team member and support their favorite charity through donation and promotion.
Team Member Leslie's Charity of Choice: Monmouth County SPCA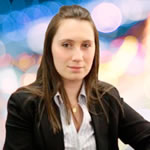 My charity of choice is the Monmouth County SPCA. I have been obsessed with cats for the last 7 years and that is because of my cat Harvey. I always considered myself to be a "dog person," until Harvey that is. My husband (then fiance) and I adopted Harvey from the Monmouth County SPCA in the Spring of 2008. At that time, Harvey was 8 weeks old and weighed a whopping 1.4 lbs. Since then, we have adopted 3 more cats: Harold, Herbert, and Henry (who only has one eye). Although I love all of my cats, Harvey will always hold a special place in my heart as my "soul kitten."
A bit more about this awesome charity: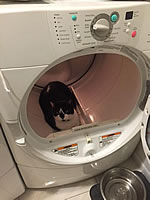 The Monmouth County Society for the Prevention of Cruelty to Animals was founded in 1945 to care for the community's homeless, neglected and abused animals. Their mission is to protect and advocate for all animals. We are dedicated to enforcing animal cruelty laws; providing a safe haven for homeless, abused and abandoned pets while they await adoption; reducing pet over-population through spay/neutering; and cultivating their humane treatment through education and service as a valuable community resource.