We believe at Delegate that the power of one is expanded by the strengths of many. Our mission is to help you do more of what you love to have an even stronger impact on the world. Each quarter in addition to our team-wide contribution to our selected charity, we select one team member and support their favorite charity through donation and promotion.
Team Member Joanne's Charity of Choice: Nourish NC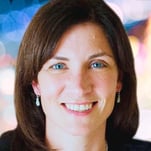 "Food insecurity is more common in our own communities than we know. Hunger has a lasting impact on a child's life not only because of its affects on children's health, but also their behavior and ability to learn and do well in school. It breaks my heart to think the only food a child might have access to is that they receive at school. I chose Nourish NC because of their focus on getting nutritious food directly to those children who need it, and making sure they are served not only during the school year but have their needs met while school is out." - Joanne


Nourish NC started in 2008 when a small group of concerned women discovered that children in their school were going hungry on weekends. These parents decided to take action and NourishNC was born. They funded a backpack program for 20 children at Carolina Beach Elementary School. News of the success spread quickly and they expanded to a middle school in 2009.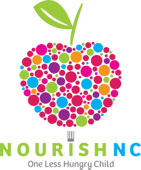 A bit more about this awesome charity:
Nourish NC is a 501 (c)(3) nonprofit whose mission is to "Provide healthy food to hungry children, empowering them to succeed in the classroom and in their community." Their goal is to enhance children's health and well-being by preventing the devastating consequences of child hunger. They are committed to providing their community's most vulnerable children with nutritious food. Their vision is to be anywhere and everywhere those hungry kids need them. NourishNC mobilizes volunteers and resources to provide supplemental food assistance to these children who might otherwise go hungry. They do this because hunger wreaks havoc on children's mind, body, and spirit.


Would you like to donate to Nourish NC?