We believe at Delegate that the power of one is expanded by the strengths of many. Our mission is to help you do more of what you love to have an even stronger impact on the world. Each quarter in addition to our team-wide contribution to our selected charity, we select one team member and support their favorite charity through donation and promotion.
Team Member Amber's Charity of Choice: Selah Freedom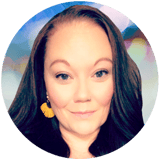 " Selah Freedom is a faith-based nonprofit anti-human trafficking organization, based in Florida and the Midwest, with the mission to end sex trafficking and bring freedom to the exploited through five strong programs: Awareness, Prevention, Outreach, Residential, and Organizational Consulting. My family has been personally affected by human trafficking as my cousin was exploited and trafficked. Thankfully she was brought home but without programs like Selah Freedom those rescued often fight life-long battles." - Amber


A bit more about this awesome charity: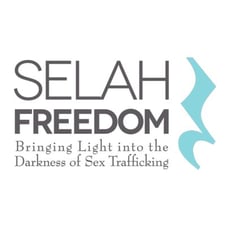 In 2010, Selah Freedom's founders discovered the horrifying truth that local children were being bought and sold for sex in their communities. Selah Freedom closely partners with law enforcement, legislators, and influential leaders to not only shed light on the staggering human trafficking statistics, but they are working together to change those statistics by changing lives!

Selah Freedom brings human trafficking Awareness and Education to the community and organizations through their speakers bureau team, CSEC (Commercial Sexual Exploitation of Children) 101 Course, law enforcement training, and Organizational Consulting. They provide Residential Programming for survivors of sex trafficking that includes a personalized educational plan, job placement, trauma therapy, life skills, medical and legal assistance, and holistic restorative care.
Would you like to donate to Selah Freedom?
Donate Now