We believe at Delegate that the power of one is expanded by the strengths of many. Our mission is to help you do more of what you love to have an even stronger impact on the world. Each quarter in addition to our team-wide contribution to our selected charity, we select one team member and support their favorite charity through donation and promotion.
Team Member Robin's Charity of Choice: Street Hope TN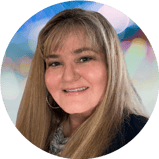 "I remember the first time I heard a little girl's story of how her mother made her beg for money. When she didn't bring enough home, her mother threw boiling water on her to disfigure her face and make her more pitiful to those passing by. And when that still wasn't enough, she sold her. Then came story after story of children being made to exchange sexual favors so that their father or mother could get drugs, food, or money.

The sad fact is that 70% of victims are first victimized by someone they know IN THEIR OWN HOME. And it's not happening just in some foreign land. The United States is the #1 consumer in the world and is leading the demand for this modern-day slavery. In the US alone, a child is sold for sex every 2 minutes. This is happening in my state, my county, my city, my neighborhood…and it's happening in yours, too. To know this and do nothing is not an option…that's when I found Street Hope TN." - Robin


A bit more about this awesome charity: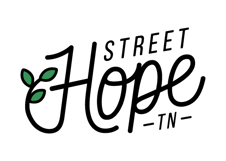 With the unfortunate and rapid rise of human trafficking during COVID, Street Hope TN is needed now more than ever. Their mission is to "end the sexual exploitation and trafficking of children in Tennesee and provide safe environments to foster hope and healing through Jesus Christ" through awareness, prevention, restoration, and prayer. Their story began in 2012 when leaders from churches across Knoxville met to learn more about the trafficking of children in Tennessee and the nation. After partnering with Street Grace for nearly 2 years, in 2014 they created the independent organization called Street Hope TN and gained their nonprofit 501(c)3 status in January of 2015.
Now in 2022, they are preparing to open the first safe home in East Tennessee called Garland Oaks which will provide a safe environment for girls from ages 12-17. Here they will find a place of refuge, hope, and love while they heal. They will receive education, enrichment opportunities, and counseling.
To learn more about DMST (Domestic Minor Sex Trafficking) signs including what to look for and how to respond, or if you'd like information about their Prevention Training Programs and Hope Gatherings, please visit their website here.
Would you like to donate to Street Hope TN?
Donate Now