We believe at Delegate that the power of one is expanded by the strengths of many. Our mission is to help you do more of what you love to have an even stronger impact on the world. Each quarter in addition to our team-wide contribution to our selected charity, we select one team member and support their favorite charity through donation and promotion.
Team Member Tara T.'s Charity of Choice: The ANNA Shelter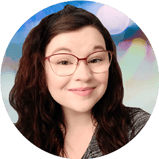 "I chose The ANNA Shelter because I strongly believe in adopting, not shopping. I am passionate about their cause to provide abused or neglected animals with a safe and loving home. I adopted my cats from this shelter and it was the best decision I could have made. Every animal deserves a chance to thrive and they do all that they can to make that possible!"- Tara T.


A bit more about this awesome charity:

The Association for Needy and Neglected Animals is a non-profit, no kill, open admission animal welfare organization founded by Ruth Thompson in June 2004.

It is their goal to provide unwanted, stray, abused, or neglected animals with a safe nurturing loving environment where they can be either reunited with their owners or placed into new life long loving homes.

The ANNA Shelter is committed to providing these animals the proper care and attention they need to thrive in their facility and try to accommodate their individual needs. Ultimately, they will work daily to provide as many adoptable animals the opportunity to find new homes regardless of space or time restrictions.
Would you like to donate to The ANNA Shelter?
Donate Now