We believe at Delegate that the power of one is expanded by the strengths of many. Our mission is to help you do more of what you love to have an even stronger impact on the world. Each quarter in addition to our team-wide contribution to our selected charity, we select one team member and support their favorite charity through donation and promotion.
Team Member Jen's Charity of Choice: The Crohn's & Colitis Foundation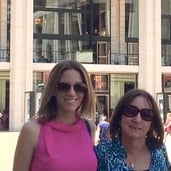 "In 1995, my mother was diagnosed with Crohn's Disease after years of painful symptoms and testing. At that time, there was very little known about the disease, its cause, or medications. After several hospitalizations, many medication trials, and surgeries, my mother's Crohn's went into remission. I am so thankful that my mom is doing well, and also that she is able to spend time with our family, including keeping up with her 2 grandchildren.

Crohn's disease is a type of inflammatory bowel disease that may affect any part of the gastrointestinal tract. There is no cure for Crohn's Disease, but current treatment options may help with symptoms, maintain remission, and can prevent relapse. Research is looking to find better treatments, a vaccine, and a cure. I chose the Crohn's & Colitis Foundation in honor my mother; an amazingly strong and compassionate woman, who has always been there for me even through the worst of her illness." - Jen


A bit more about this awesome charity:
The Crohn's & Colitis Foundation is a non-profit organization dedicated to finding the cures for Crohn's Disease and ulcerative colitis. Their mission is to cure Crohn's disease and ulcerative colitis, and to improve the quality of life of children and adults affected by these diseases. The Foundation sponsors basic and clinical research of the highest quality and they also offer a wide range of educational programs for patients and healthcare professionals. These programs are supported solely through their donors, grants, fundraising efforts, and sponsors.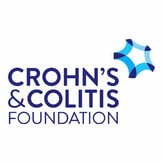 Their areas of focus include:
Research Programs

Education Programs

Support Services

Advocacy

Quality of Care

Clinical Trials Community

Fundraising Initiatives
Learn more here
Would you like to donate to The Crohn's & Colitis Foundation?
Donate Now