We believe at Delegate that the power of one is expanded by the strengths of many. Our mission is to help you do more of what you love to have an even stronger impact on the world. Each quarter in addition to our team-wide contribution to our selected charity, we select one team member and support their favorite charity through donation and promotion.
Team Member Amber's Charity of Choice: The Fred Rogers Center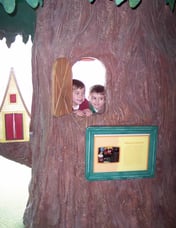 "Having lived in the Pittsburgh area all my life Fred Rogers is a household name. The foundation that forms his legacy is such an amazing organization. They are focusing on something close to mine many peoples hearts and everyone's future, our children.

Mr. Rogers neighborhood was such a fun educational show for children and this charity continues his work today with the same values and focus he had not just for the Pittsburgh community but all of tomorrow's future leaders, creators and of course entrepreneurs. This organization reminds us that our children are our future and they help support communities to raise educated children through technology programs everyday." - Amber G.


A bit more about this awesome charity:
The Fred Rogers Center enriches the development of current and emerging leaders in the fields of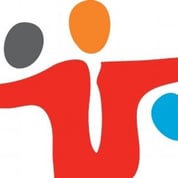 early learning and children's media by supporting the professional advancement and mentoring of the next generations of Fred Rogers through the Early Career Fellows program; educational opportunities for undergraduate Fred Rogers Scholars; research and special collaborations by Rogers Center Senior Fellows; and resources and information on the developmentally appropriate use of media.

Established in 2003 to carry forward Fred Rogers' important legacy, the Center is the official home of the Fred Rogers Archive as well as a straightforward, understanding, and compassionate voice for the healthy social and emotional development of children birth to age 8.

Learn more here.
Would you like to donate to The Fred Rogers Center?
Donate Now