We believe at Delegate that the power of one is expanded by the strengths of many. Our mission is to help you do more of what you love to have an even stronger impact on the world. Each quarter in addition to our team-wide contribution to our selected charity, we select one team member and support their favorite charity through donation and promotion.
Team Member Alayne's Charity of Choice: The Georgia Coalition Against Domestic Violence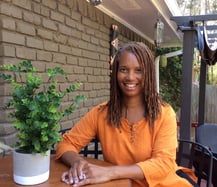 Alayne's charity of choice is The Georgia Coalition Against Domestic Violence (gcadv). This a coalition of member organizations working to increase services for domestic violence survivors in Georgia through educating the public, advocating for better legislation, and supporting Georgia's 24-hour domestic violence hotline 1-800-33-HAVEN. They have been instrumental in passing legislation such as Georgia Senate Bill 72, which expands the harassing phone calls statute to include electronic and online harassment and Georgia Senate Bill 86, which authorizes law enforcement to arrest on non-violent violations of bond and probation conditions on domestic violence offenses. Alayne shared: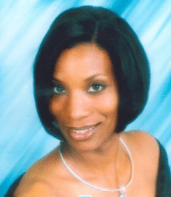 "Being selected as the team charity winner, was very heartwarming. Speaking about the charity of my choice, however, is bittersweet.

On October 22, 2007, I found myself alongside the local police department conducting a safety welfare check at the apartment of my best friend and cousin, Leslie. She had not reported to work in 2 days, missed her sister's birthday and filed a restraining order against her boyfriend 2 days prior. 1 year, 7 months and 24 days later, Leslie's remains were discovered down a barren road in north Georgia.

While she didn't make it home to us, I can smile because is resting in paradise.

During our crisis, the Georgia Coalition Against Domestic Violence provided my family with much needed support, direction and resources in our search for Leslie. There is no day that goes by where I don't think of my cousin, and as I remember Leslie, I will never forget those servants who continue to fight for victims of domestic violence and their families." - Alayne

A bit more about this awesome charity:
The Georgia Coalition Against Domestic Violence (GCADV) envisions a Georgia free of domestic violence. They empower survivors and the programs that serve them, they educate the public, and they advocate for responsive public policy.



GCADV supports its mission by:
Fostering quality services for victims by increasing the capacity of members and serviceproviders.

Mobilizing a statewide voice to increase public policy development that helps victims and prevents DV.

Educating the public to take action and prevent domestic violence.
Learn more here.



Would you like to donate to The Georgia Coalition Against Domestic Violence?
Donate Now