We believe at Delegate that the power of one is expanded by the strengths of many. Our mission is to help you do more of what you love to have an even stronger impact on the world. Each quarter in addition to our team-wide contribution to our selected charity, we select one team member and support their favorite charity through donation and promotion.
Team Member Eileen's Charity of Choice: The Kappa Kappa Gamma Foundation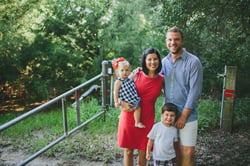 "I am a proud member of Kappa Kappa Gamma Fraternity and volunteer much of my free time to help the organization grow and uplift women all over the country.
This organization has given me so much in my 10+ years of involvement by helping me find my voice as a female leader to further defining my values and morales to growing a strong network of friends, mentors and confidantes I can turn to all across the world.
It's for these reasons I've chosen the Kappa Kappa Gamma Foundation - it has given so much to me that I'd like to see these charitable funds help support more women in the future." - Eileen
A bit more about this awesome charity: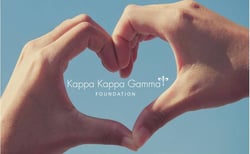 The Kappa Kappa Gamma Foundation values the lifelong development of its members and supports women in all facets of their lives. Whether a woman is seeking scholarships to pursue her educational goals or has endured some financial hardships due to crisis or even wishes to learn more about how she can give back to her community through training and development, the Kappa Kappa Gamma Foundations gives back in significant and meaningful ways.
Would you like to donate to The Kappa Kappa Gamma Foundation?
Donate Now