We believe at Delegate that the power of one is expanded by the strengths of many. Our mission is to help you do more of what you love to have an even stronger impact on the world. Each quarter in addition to our team-wide contribution to our selected charity, we select one team member and support their favorite charity through donation and promotion.
Team Member Ilene's Charity of Choice: The Mustard Seed Project of Key Peninsula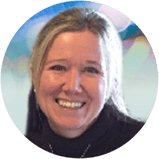 "I chose the Mustard Seed because I have a true passion for elderly people. I believe that they should have quality, comfort, and be able to die with dignity." -Ilene

The Mustard Seed Project promotes independent living and quality of life for seniors residing on the Key Peninsula in western Washington by providing services and programs in five focus areas: transportation, information & referral, health and wellness, senior housing options, and community education.


A bit more about this awesome charity: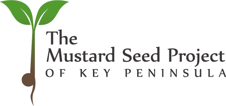 The mission of The Mustard Seed Project is to ensure choices for healthy aging on the Key Peninsula by connecting elders with innovative programs and resources.

The vision of The Mustard Seed Project is to create an elder-friendly Key Peninsula, where our neighbors may choose to safely "age in place" with dignity and respect.

When you donate, you can help support their Key Peninsula Senior Housing Project or their core programs:
Key Senior Information Center
Trained volunteers provide free information & referrals for seniors, their families, and others who care

Key Peninsula Senior Ride Program
Volunteer drivers provide transportation to medical appointments, senior meals, and other essential destinations


Community Volunteer Network
Neighbors helping neighbors with basic household tasks, yard work, and friendly visits

Support Groups, Classes, and Forums
Enriching movement and art classes as well as interactive education on wellness and aging

Learn more here.
Would you like to donate to The Mustard Seed Project of Key Peninsula?
Donate Now