We believe at Delegate that the power of one is expanded by the strengths of many. Our mission is to help you do more of what you love to have an even stronger impact on the world. Each quarter in addition to our team-wide contribution to our selected charity, we select one team member and support their favorite charity through donation and promotion.
Team Member Lish's Charity of Choice: Osteosarcoma Institute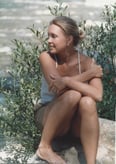 "Cancer is a major health issue worldwide and many Americans have been, are, or will be affected by it in one way or another. At the age of 43, my Mom was diagnosed with Osteosarcoma, and over the next two years, she lost her leg and ultimately her life to the disease.

Having seen the many struggles she faced and losing her to this disease, the Osteosarcoma Institute's mission to increase treatment options and survival rates is incredibly important to me." - Lish


A bit more about this awesome charity:
The Osteosarcoma Institute's mission is to dramatically increase treatment options and survival rates in osteosarcoma patients by identifying and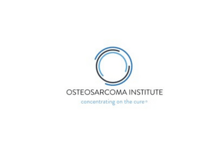 funding the most promising and breakthrough osteosarcoma clinical trials and science.
The Osteosarcoma Institute is a leading funder of osteosarcoma research in the United States, committing $5.2M since its inception to clinical trials and research studies. They are currently supporting two clinical trials and seven laboratory research projects for osteosarcoma.
Learn more here.
Would you like to donate to the Osteosarcoma Institute?
Donate Now