We believe at Delegate that the power of one is expanded by the strengths of many. Our mission is to help you do more of what you love to have an even stronger impact on the world. Each quarter in addition to our team-wide contribution to our selected charity, we select one team member and support their favorite charity through donation and promotion.
Team Member Kaylee's Charity of Choice: The Pat Tillman Foundation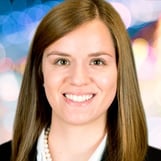 "The Pat Tillman Foundation is especially important to me as a military spouse and Arizona State University graduate. I grew up admiring Pat Tillman and his selflessness. While I attended Arizona State, it was obvious how many other people looked up to Tillman and wanted to keep his legacy alive. I believe it is very important to take care of those who put their lives on the line for our freedom, and this charity is my favorite because it is a small token of appreciation that can go a long way."- Kaylee


A bit more about this awesome charity: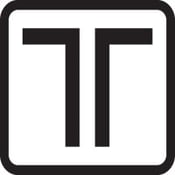 Pat Tillman played football for Arizona State University and then joined the NFL to play for the Arizona Cardinals. After the attacks on September 11, 2001, Tillman left his successful career in the NFL to join the military and fight for his country. This decision was just one of many he made over the course of his lifetime to help others and serve a cause greater than his own self-interest. He served with the U.S. Army's 75th Ranger Regiment, and was KIA in Afghanistan in 2004. Following Pat's death, his family and friends established the Pat Tillman Foundation.

The Pat Tillman Foundation is a national leader in providing resources and educational scholarship support to veterans, active service members and their spouses. It invests in military veterans and their spouses through academic scholarships; building a diverse community of leaders committed to service to others. The Tillman Military Scholars program aids all veterans, specifically the ever-growing population of veterans of Post-9/11 conflicts.
Learn more here.


Would you like to donate to the Pat Tillman Foundation?
Donate Now