We believe at Delegate that the power of one is expanded by the strengths of many. Our mission is to help you do more of what you love to have an even stronger impact on the world.

Each month in addition to our team-wide contribution to our selected charity, we select one team member and support their favorite charity through donation and promotion.
Team Member Kathryn's Charity of Choice: Walnut Avenue Women's Center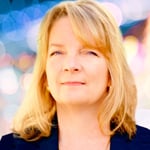 Walnut Avenue Women's Center has several programs including Domestic Violence Services. I support this charity because I've seen what it can do to families and my heart goes out to those it affects. With October being Domestic Violence Awareness month, it's important for the community to learn what they can do about this problem and to know there are resources available to help.
A bit more about this awesome charity:
The Walnut Avenue Women's Center is a 501(c)3 public benefit organization dedicated to improving the quality of life for women, children, and families in the local community for 80 years. Through interactive, supportive programs, WAWC seeks to improve the economic, physical, and emotional well being of all families in Santa Cruz County.

WAWC pro
vides a kaleidoscope of programs and services through its departments: Domestic Violence Services, Youth Development Services, Family Literacy, Early Childhood Education, African American Community Health Group and Resource & Community Development. WAWC also provides a number of workshops throughout the year covering such topics as women's spirituality, creative writing, body image, legal issues for battered women, financial issues, women's history, lesbian battering, parenting issues and women's health issues.