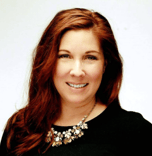 I'm super proud to announce that Delegate made the Forbes Top 50 list of best Remote Companies! What makes me so proud of this, is that we are championing a different way to think about work and how to grow your company. We've always been a strong proponent and success story of flexwork, but it was an honor to be recognized for our efforts! Check out all of the winners who are working hard to help create work arrangements that work better for everyone!
"A part-time remote job can be an ideal arrangement for many professionals who either can't find a good job in their local area and/or for people such as working parents, semi-retirees, people with health issues or disabilities, military spouses, millennials, career changers, and people seeking better an alternative working arrangement to full-time, on-site work," Sara Sutton Fell, founder and CEO of FlexJobs, said in a statement. "In these types of roles, workers are able to continue in and even advance their careers, change into new types of work, maintain or grow their professional networks, earn income, and/or pursue their work-related passions without committing to a full-time schedule or wasting time on a commute to a traditional office location."
While companies across industries—from healthcare and education to HR and non-profits—are offering part-time, remote gigs, roles range from entry-level to senior-level management.
Check us out the list of winners here!