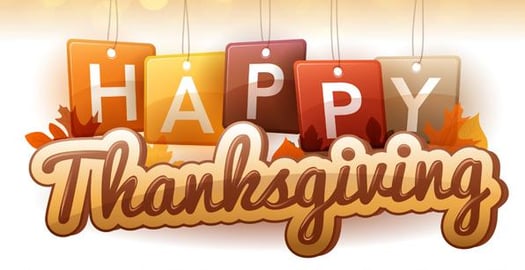 Isn't Thanksgiving the richest holiday? Whether you're on your way to your own Thanksgiving destination right now, or stuck in the office closing out the week, we invite you to connect with our team at our virtual Thanksgiving Table HERE! Get to know our vibrant group as they share what they are bringing to dinner along with photos of family this Thanksgiving! We and our families are so grateful for YOU this holiday season.
Sending you warm wishes of gratitude on this wonderful holiday!

* DELEGATE TEAM RECIPES *
AMANDA'S JAPANESE DEVILED EGGS
Prep 20 m
Cook 20 m
Ready In 55 m
"Great twist on a old favorite."
Ingredients
9 eggs
2 tablespoons sesame seeds
1/2 cup mayonnaise
2 teaspoons soy sauce
2 teaspoons wasabi paste
2 teaspoons rice wine vinegar
2 tablespoons thinly sliced green onions
4 tablespoons panko bread crumbs
Directions:
Place eggs in a saucepan; cover with water. Bring to a boil, remove from heat, and let eggs stand in hot water for 15 minutes. Remove eggs from hot water, cool under cold running water, and peel.
Place sesame seeds in a dry skillet over medium heat; cook and stir until lightly browned, about 3 minutes. Remove to cool on a plate lined with a paper towel.
Cut each egg in half lengthwise; place egg yolks into a food processor with mayonnaise, soy sauce, wasabi paste, and rice vinegar. Process until smooth; place green onion and panko bread crumbs into yolk mixture and pulse just enough to mix evenly.
Arrange egg white halves on a serving platter; spoon yolk mixture into whites. Sprinkle with toasted sesame seeds.
ERIN C'S PUMPKIN SUGAR COOKIES
Ingredients
2 and 1/2 cups all-purpose flour , spooned and leveled
2 teaspoons cornstarch
1/2 teaspoon cream of tartar
3/4 teaspoons baking soda
1/4 teaspoon salt
2 teaspoons cinnamon
1/2 teaspoon nutmeg
1/8 teaspoons ground cloves
3/4 cup unsalted butter , softened to room temperature
3/4 cup packed brown sugar
1/2 cup granulated sugar
1 large egg
2 teaspoons vanilla
1/2 cup canned pumpkin (not pumpkin pie filling)
For the Cinnamon Sugar Coating
1/4 cup granulated sugar
1 and 1/2 teaspoons cinnamon
Instructions
Whisk together the flour, cornstarch, cream of tartar, baking soda, salt, cinnamon, nutmeg & ground cloves.
In a separate large bowl beat together the butter and sugars until fluffy. Turn the mixer down to low then beat in the egg, vanilla and pumpkin.
Slowly add in the flour mixture. The dough will be very sticky.
Cover the bowl with clingfilm and refrigerate for at least 2 hours or up to 2 days.
When ready to bake, take the dough out of the fridge.
Preheat the oven to 350F degrees and line 2 cookie trays with parchment paper or silicone baking mats.
In a small bowl whisked together the sugar and cinnamon for the cinnamon sugar coating.
Form the dough into balls of about 1.5 tablespoons in size, then roll in the cinnamon sugar coating and flatten slightly
Place the cookies on the cookie sheets about 2 inches apart.
Bake for about 8-10 minutes until the tops look just set.
AMBER G'S ROASTED SWEET POTATOES

What you'll need
4 sweet potatoes, peeled and cut into 1-inch cubes
1/4 cup extra-virgin olive oil, plus more for drizzling potatoes after cooked
1/4 cup honey
2 teaspoons ground cinnamon
Salt and freshly ground black pepper
Prepare:
Preheat oven to 375 degrees F.
Lay the sweet potatoes out in a single layer on a roasting tray. Drizzle the oil, honey, cinnamon, salt and pepper over the potatoes. Roast for 25 to 30 minutes in oven or until tender.
Take sweet potatoes out of the oven and transfer them to a serving platter. Drizzle with more extra-virgin olive oil.
Ingredients
1 pint grape tomatoes, halved
1 yellow bell pepper, seeded and 1/2 - inch diced
1 Can black beans, rinsed and drained (15 - ounce)
1/2 Cup small diced red onion
2 Tbsp minced jalapeno peppers, seeded (2 peppers)
1/2 tsp freshly grated lime zest
1/4 Cup freshly squeezed lime juice (2 limes)
1/4 Cup good olive oil
1 tsp kosher salt
1/2 tsp freshly ground black pepper
1/2 tsp minced garlic
1/4 tsp ground cayenne pepper
2 ripe Hass avocados, seeded, peeled, and 1/2 - inch diced
Directions
Place the tomatoes, yellow pepper, black beans, red onion, jalapeno peppers, and lime zest in a large bowl. Whisk together the lime juice, olive oil, salt, black pepper, garlic, and cayenne pepper and pour over the vegetables. Toss well.
Just before you're ready to serve the salad, fold the avocados into the salad. Check the seasoning and serve at room temperature.
EILEEN'S SOURDOUGH BREAD STUFFING
Ingredients:
1-pound loaf sourdough bread
8 tablespoons butter
10 ounces cremini mushrooms, sliced 1/2-inch thick in both directions
Salt and freshly ground pepper
2 to 4 stalks celery with leaves, halved lengthwise and sliced
1 medium onion, chopped
About 10 sprigs fresh thyme, leaves stripped from the stems
10 to 12 fresh sage leaves, chopped
3 1/2 cup vegetable broth
3 tablespoons chopped Italian parsley leaves
Directions:
Preheat the oven to 350 degrees F. Grease a 2-quart baking dish and set aside.
Cut or tear the bread into 1-inch cubes and spread it evenly on 2 baking sheets. Toast the bread in the oven until completely dry and beginning to crisp and brown, about 20 minutes. Transfer to a large mixing bowl.
Melt 2 tablespoons of the butter in a large skillet over medium-high heat. Add the mushrooms and a few pinches of salt and saute, stirring occasionally, until golden brown, about 6 to 8 minutes. Add celery, onion, 2 tablespoons butter, and thyme. Once the butter has melted, cook, stirring frequently, until the vegetables have softened, about 5 minutes. Add sage and remaining 4 tablespoons butter. Add vegetable broth to skillet and stir to combine. Season with salt and pepper, to taste.
Transfer toasted bread cubes to a large bowl. Pour the broth mixture over the bread cubes and toss to combine until the bread cubes absorb the liquid. Pour the mixture into the greased baking dish, and sprinkle with parsley. Bake in the center of the oven until heated through and the top is golden brown, about 40 minutes. Remove the stuffing from the oven and allow to cool about 15 minutes before serving.
AMBER L'S PUMPKIN GOOEY BUTTER CAKE
Ingredients:
1 (18 1/4-ounce) package yellow cake mix
1 egg
8 tablespoons butter, melted
1 (8-ounce) package cream cheese, softened
1 (15-ounce) can pumpkin
3 eggs
1 teaspoon vanilla
8 tablespoons butter, melted
1 (16-ounce) box powdered sugar
1 teaspoon cinnamon
1 teaspoon nutmeg
Directions: Preheat oven to 350 degrees F. Combine the cake mix, egg, and butter and mix well with an electric mixer. Pat the mixture into the bottom of a lightly greased 13 by 9-inch baking pan. To make the filling: In a large bowl, beat the cream cheese and pumpkin until smooth. Add the eggs, vanilla, and butter, and beat together. Next, add the powdered sugar, cinnamon, nutmeg, and mix well. Spread pumpkin mixture over cake batter and bake for 40 to 50 minutes. Make sure not to overbake as the center should be a little gooey. Serve topped with whipped cream.
DANA'S MY GRANDSON'S FAVORITE CHOCOLATE CAKE
(it's super easy and kids love it)
1 Devils Food Cake Mix
1 Package Chocolate Instant Pudding Mix
1 cup Sour Cream
1 cup Nestles Mini-Morsels
4 eggs
1/2 cup water
1 cup vegetable oil
Mix everything together! Spoon into a greased & floured Bundt Pan and bake 340 for 50 minutes.
Use any type of icing or topping, I use Cream Cheese frosting and top with Coconut. Enjoy!!!
KAYLEE' S BOURBON SWEET POTATO CASSEROLE
Ingredients
6 medium-size sweet potatoes (about 3 pounds)
1/2 cup firmly packed brown sugar
1/2 cup butter or margarine, melted
1/3 cup orange juice
1/4 cup bourbon
1/2 teaspoon salt
1/2 teaspoon pumpkin pie spice
1 cup miniature marshmallows
Step 1
Cook sweet potatoes in boiling water to cover 30 minutes or until tender. Drain. Let cool to touch; peel and mash potatoes.
Step 2
Combine mashed sweet potato, brown sugar, and next 5 ingredients in a large mixing bowl; beat at medium speed of an electric mixer until smooth. Spoon mixture into a lightly greased 1 1/2-quart casserole.
Step 3
Bake at 350° for 30 minutes or until thoroughly heated. Sprinkle with marshmallows and bake 5 additional minutes or until marshmallows are golden.
KEELA'S ELK SAUSAGE AND SOURDOUGH BREAD STUFFING
14 servings (3/4 cup)
10 cups (1/2 in) cubed sourdough bread (about 1 lb)
3 tbsp unsalted butter
2 cups finely chopped onion
1 cup finely chopped celery
15 ounces elk sausage, or any sausage! (casings removed)
3 tbsp chopped fresh sage
3 tbsp chopped flat-leaf parsley
1/2 tsp black pepper
2 cups bone broth
1 cup water
1 large egg, lightly beaten
Cooking Spray
1) Preheat over to 350
2) Arrange bread in single layers on 2 cookie-sheet pans. Bake at 350 for 20 minutes or until golden, rotating after 10 minutes. Turn oven off; leave pans in oven for 30 minutes or until bread is crisp.
3) Melt butter in a large skillet over medium heat. Add onion and celery; cook 11 minutes or until tender, stirring occasionally. Transfer vegetables to a large bowl. Add sausage to pan. Increase heat; saute 8 minutes or until browned, stirring to crumble. Remove sausage from pan using a slotted spoon; add sausage to vegetable mixture. Stir in bread, herbs, and pepper; toss. Combine broth, 1 cup water, and egg, stirring well. Drizzle broth mixture over bread mixture; toss. Spoon mixture into a 13x9-inch glass or ceramic baking dish coated with cooking spray; cover with foil. Bake at 350 for 25 minutes. Uncover and cook 20 minutes or until browned.
MEL'S CRANBERRY ORANGE RELISH
1 unpeeled orange, cut into eighths and seeded
1 12-ounce package Ocean Spray Fresh or Frozen Cranberries, rinsed and drained
3/4-1 cup sugar
Place half the cranberries and half the orange slices in food processor container. Process until mixture is evenly chopped. Transfer to a bowl. Repeat with remaining cranberries and orange slices. Stir in sugar. Store in refrigerator or freezer.
GENNIPHER'S BUFFALO CHICKEN DIP
Original recipe yields 20 servings
Ingredients
2 (10 ounce) cans chunk chicken, drained
2 (8 ounce) packages cream cheese, softened
1 cup Ranch dressing
¾ cup pepper sauce (such as Frank's Red Hot(R))
1 ½ cups shredded Cheddar cheese
1 bunch celery, cleaned and cut into 4 inch pieces
1 (8 ounce) box chicken-flavored crackers

Directions
Step 1
Heat chicken and hot sauce in a skillet over medium heat, until heated through. Stir in cream cheese and ranch dressing. Cook, stirring until well blended and warm. Mix in half of the shredded cheese, and transfer the mixture to a slow cooker. Sprinkle the remaining cheese over the top, cover, and cook on Low setting until hot and bubbly. Serve with celery sticks and crackers.
TARA'S LAMB FLATBREAD WITH CRANBERRY CHUTNEY

Ingredients
1 tbsp. olive oil
1 lb. ground lamb
1 tbsp. garam masala
1 1/2 cups frozen cranberries, thawed
2 tbsp. sugar
2 tbsp. red wine vinegar
4 naan breads, toasted
1 1/3 cups plain Greek yogurt
1/4 cup fresh mint leaves
Preparation
In skillet, heat oil over medium. Add lamb and garam masala; season. Cook, breaking up meat with spoon, until browned, 10 minutes. Using slotted spoon, transfer lamb to plate. Add cranberries, sugar, and vinegar to skillet. Cook, stirring, until cranberries burst, 5 minutes. Top naan with yogurt, lamb, cranberries, and mint; season.
Thanksgiving Margaritas Recipe:
EMILY'S HONEYCRISP APPLE SANGRIA
Ingredients:
3 cinnamon sticks (plus more for garnish)
2 honeycrisp apples, chopped
1 orange, thinly sliced
1 (750 ml) bottle red wine (I suggest a light-bodied Spanish variety)
1 and 3/4 cups homemade apple cider or store-bought1
1/2 cup brandy
1/4 cup orange juice (or juice from 2 medium oranges)
juice from 1 lemon
club soda, to taste

Directions:
Place the cinnamon sticks, apples, and orange slices in a large pitcher. Add wine, apple cider, brandy, orange juice, and lemon juice. Allow to sit in the refrigerator for 6 - 24 hours. Taste; if you'd like it to be sweeter, add 1-2 Tablespoons granulated sugar, honey, or agave.
If you'd like a cinnamon-sugar rim (highly recommended), simply moisten the rim of your glasses with water, turn the glass upside down and dip it into a mix of cinnamon and sugar. Pour in the sangria with fruit2 and add a splash of club soda (this unsweetened fizz is wonderful with the sangria!). Garnish with a cinnamon stick, if desired. Cheers!
Make ahead tip: Sangria is the perfect make-ahead cocktail since it must sit for at least 6 hours. You can also make it one day in advance.


BECKY'S SOUTHERN HASHBROWN CASSEROLE
Base
*32 oz grated hashbrown
*8 oz Sour Cream
*1/2 cup of onion
*1 cup shredded cheddar cheese
*1 can cream of chicken soup
*1 stick of melted butter
Topping
*2 sleeves crushed Ritz crackers
*1 stick of melted butter
Mix together.....add topping
Bake @ 350 for 45 minutes
( note....I don't measure ANYTHING...so these are "guessitmations" )
GEORGIA'S CRISPIEST EVER POTATOES
Ingredients:
1 1/2 pounds small creamer potatoes
1 tablespoon baking soda
Kosher salt and freshly ground black pepper
1/3 cup extra-virgin olive oil
5 cloves garlic, skins on, smashed
Leaves from 5 sprigs fresh thyme
Leaves from 1 sprig fresh rosemary
Directions
1. Preheat the oven to 450 degrees F.
Add the potatoes to a large saucepan and cover with cold water by 1 inch. Add the baking soda and 1 tablespoon salt to the water. Cover, place over medium-high heat and bring to a boil. Uncover and continue to boil until the potatoes give easily when pierced with the tip of a knife, 15 to 20 minutes. Drain the potatoes and set the strainer over the top of the pan for a few minutes so the outsides of the potatoes can dry.

2. Dump the potatoes onto a baking sheet. Drizzle with the oil and toss with the garlic, thyme and rosemary until the potatoes are completely coated in the oil. Sprinkle generously with salt and pepper. Using a small juice glass or glass bowl, smash each potato firmly but gently. (You want to just crack the skins and flatten slightly while keeping the potatoes mostly intact.)

3. Roast until the bottoms of the potatoes are deep golden brown, 20 to 25 minutes. Remove the baking sheet from the oven and flip the potatoes using a spatula. Roast until the potatoes are golden brown and crispy on both sides, an additional 20 to 25 minutes. Transfer to a platter with a metal spatula. Serve while hot.
https://www.foodnetwork.com/recipes/food-network-kitchen/crispiest-ever-potatoes-7182547
MADISON'S BRUSSEL SPROUTS WITH LEMON DRESSING
Ingredients
1 pound Brussels sprouts
Extra-virgin olive oil, for drizzling
Sea salt and freshly ground black pepper
Lemon Parmesan seasoning, optional
1 tablespoon lemon juice, plus 2 teaspoons zest
1 tablespoon grated (or ¼ cup shaved) Parmesan cheese
1 tablespoon fresh thyme leaves
parsley leaves, for garnish
pinch of red pepper flakes
Instructions
Preheat the oven to 425° and line a baking sheet with parchment paper. Slice the Brussels sprouts in half, toss with drizzles of olive oil and pinches of salt and pepper, and spread on the baking sheet. Roast 30 to 40 minutes or until tender and golden brown around the edges.
If desired, toss the roasted Brussels sprouts with the lemon juice, zest, Parmesan, and thyme leaves. Garnish with parsley and red pepper flakes.
ANNE-MARIE'S ROASTED BRUSSELS SPROUTS WITH CRANBERRIES AND PECAN
Ingredients
1 1/2 pounds fresh Brussels Sprouts 3 tablespoons olive oil
1/4 teaspoon salt
1/8 teaspoon pepper
1 cup toasted pecan halves 1/2 cup dried cranberries
1 tablespoon balsamic vinegar
Instructions

1. Preheat the oven to 400° F and line a rimmed baking sheet with aluminum foil or parchment paper.
2. Wash and trim the ends from the Brussels sprouts. Remove any dark outer leaves and slice them in half from top to bottom.
3. In a large bowl, combine the trimmed Brussels sprouts with the olive oil, salt, and pepper. Toss to coat the sprouts in the oil and arrange on the baking sheet. Roast for 20 to 30 minutes or until the sprouts are tender with crispy, dark roasted outer leaves. Remove from the oven and toss with the pecans and dried cranberries and drizzle with the balsamic vinegar. Serve immediately.
JOE'S MASHED SWEET POTATOES WITH BACON
Ingredients
3 pounds sweet potatoes (4 to 5 medium)
3 slices bacon, chopped
1 tablespoon bourbon or apple cider
1/2 cup heavy cream, warmed
6 tablespoons cold salted butter, cut into pieces
3 tablespoons maple syrup, plus more for drizzling
Kosher salt
Directions
1. Preheat the oven to 400 degrees F. Pierce the potatoes all over with a fork and place on a baking sheet. Bake until completely soft, about 45 minutes. Let cool slightly. Split the potatoes in half, scoop out the flesh into a medium bowl and set aside. Discard the skins.

2. Cook the bacon in a large saucepan over medium heat, stirring, until crisp, 8 to 9 minutes. Remove with a slotted spoon to a paper towel¿lined plate. Add the bourbon or cider to the drippings in the saucepan and cook until mostly evaporated, about 30 seconds. Add the potatoes, heavy cream, butter, maple syrup and 1 1/2 teaspoons salt; mash with a potato masher until smooth and warmed through.

3. Transfer the potatoes to a bowl; top with the bacon and drizzle with more maple syrup before serving.
CHRIS'S GRANDMA OPLE'S APPLE PIE
1 recipe pastry for a 9 inch double crust pie
1/2 cup unsalted butter
3 tablespoons all-purpose flour
1/4 cup water
1/2 cup white sugar
1/2 cup packed brown sugar
8 Granny Smith apples - peeled, cored and sliced
1. Preheat oven to 425 degrees F (220 degrees C). Melt the butter in a saucepan. Stir in flour to form a paste. Add water, white sugar and brown sugar, and bring to a boil. Reduce temperature and let simmer.
2. Place the bottom crust in your pan. Fill with apples, mounded slightly. Cover with a lattice work crust. Gently pour the sugar and butter liquid over the crust. Pour slowly so that it does not run off.
3. Bake 15 minutes in the preheated oven. Reduce the temperature to 350 degrees F (175 degrees C). Continue baking for 35 to 45 minutes, until apples are soft.
ROBIN'S BUFFALO CHICKEN DIP
INGREDIENTS
1.5 Big Cans of Chicken (grilled chicken also works)
1 Bottle of Red Hot (about 2 cups)
1 Bottle of Ranch (about 2 cups)
1 Cup of Celery
2 Cups of Shredded Cheddar Cheese
2 Boxes of Cream Cheese
DIRECTIONS
1. Mix and warm
2. Serve with chips
ERIN L'S POST-THANKSGIVING DOG COOKIES
Ingredients
3 cups turkey leftovers , finely chopped (no onion bits, though!)
2 carrots
2 sweet potatoes
1 cup rice flour plus extra for rolling
1 cup quick oats
1/2 teaspoon garlic powder
1 teaspoon cinnamon
1/2 teaspoon ground ginger
3 Tablespoons honey
2 eggs well-beaten
1/3 cup chopped dried cranberries
Instructions
1. Pre-heat oven to 350°
2. Cut carrots into 1 inch sections and place in a microwave-safe bowl, cover with water and microwave for 4 minutes on high. Dump out water. Dice carrots.
3. Stab sweet potatoes with a fork, about 5-6 times each. Microwave 4 minutes or until soft all the way through. When cooled, remove skins and smash with potato masher or use a food processor until smooth
4. Mix in a small bowl the rice flour, oats, garlic powder, cinnamon and ginger.
5. Mix in a medium bowl the sweet potato, honey, egg, turkey, carrots, cranberries and parsley
6. By hand, mix in the dry ingredients to the wet.
7. Shape dough a ball and place on a rice flour dusted surface
8. Roll out with a rolling pin to about a 1/4" thickness (not any thinner)
9. Using a cookie cutter, cut out biscuits and place on a cookie sheet lined with parchment paper
10. Bake about 25 minutes.
11. Share with your best friends.