KNOW | TWELVE, JUNE 2019
10 Self-Help Tips To Help Small Business Owners Keep Their Finances Organized

Owning a small business can cer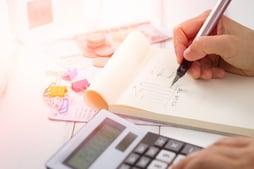 tainly come with a steep learning curve, and it's one that many entrepreneurs face alone. Learning on the fly is never easy, and there are many aspects of day-to-day business that need to be mastered. In particular, small business owners may struggle to keep finances in order.
While it can be challenging to keep your business' finances organized and under control, with a little know-how—and a bit of expert advice—you can get a grasp on the information, procedures and technology you need. In this article, 10 members of Forbes Finance Council share their top recommendations for small business owners who are struggling to keep their finances in order. Check out this article and learn how to leverage these recommendations and get your small business financially organized!
Use Dedicated Bank and Credit Card Accounts
Ask Your Community for Help
Innovate and Automate
Get Excited and Organized
Separate Business and Personal Expenses
Utilize What's Free
Make a Game of Forecasting
Outsource Non-Core Activities
Build A Word-Class Finance Team
Find a Low-Cost Entry Point
- Forbes

Cashing Out: What Every Entrepreneur Should Know Before Selling a Business
Nearly 550,000 people become busine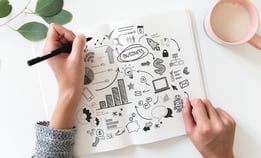 ss owners each month, according to the Kauffman Index of Startup Activity. Many of these new entrepreneurs get into the startup space with one goal in mind: selling a business. Entrepreneurs can make serious money by selling successful businesses. But a great deal of work goes into the transaction itself. Finding just the right buyer, for one, can be an arduous task. And the higher the price tag, the more complex the transaction can become.
That's why many entrepreneurs seek out the assistance business brokers. Like a Realtor, a broker facilitates the selling process by helping set the asking price, find potential buyers and market the business to the right demographic. Using a business broker is a personal choice. You'll be paying the broker a commission of anywhere from 10 percent to 15 percent of the sale, which can definitely eat into your profit. Also worth consideration, the transaction with a broker will more than likely take between seven and 12 months.
Check out this article for tips on when and how to sell, including: being choosey about who you choose to work with; making inquiries into marketing practices; and the power of networking.
Business brokers with high levels of professionalism and experience can keep sellers and buyers moving forward with a deal, even when all seems to be lost. For first-time sellers or inexperienced owners, a broker can be a helpful guide. The most important thing is to understand your needs, do your homework ahead of time and stay involved throughout the process.
The 10 Best Cities for Entrepreneurial Talent
The 2019 Global Talent Competitiveness Index published by INSEAD, a graduate business school with campuses worldwide, in collaboration with the Adecco Group and Tata Communications, examined entrepreneurial talent in 125 national economies and 114 cities. The report represented all income and development levels. According to the report, cities will play more important roles than countries as "entrepreneurial talent hubs" in the future.
When it came to talent competitiveness, the three countries that ranked highest were Switzerland, Singapore and the United States. For cities, the results were calculated based on how well they enable, attract, grow and retain talent, along with their ability to "be global," or build global knowledge. Check out this article to see the 10 cities that ranked the highest for entrepreneurial talent! - US NEWS