HELLO | TWELVE, SEPTEMBER 2021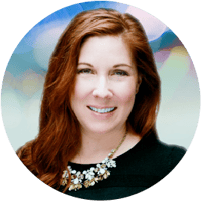 Welcome to the start of my favorite season, Fall! It's also the last month of Q3 so we are busy here at Delegate getting our rocks completed on time. One of my rocks for this quarter is tied to client experience, and has me stepping into my business as a client. The team is a bit nervous to support me, but I have assured them that I will be an angel client. :) I'm curious to hear if you have ever been a client of your own business and what you might have learned from it?
As I've been able to elevate my time into mostly Visionary level work, the elevation has provided me with a new and different vantage point with a lot of visibility-- picture a fire spotter in her tower in the woods, looking for smoke signs across the vast forest. It's a different view than the firefighters on the ground deeply fighting the fire, yet both are useful and need to communicate to fight the fire.

I remember when I first started my business, reading a book by one of my favorite entrepreneurs Martha Stewart (she still is my fave to this day!). In one of her chapters she shares that she always uses three lenses in her business: a microscope (to view up close), a telescope (to see the landscape ahead) and a wide-angle lens (to see around you). After 15 years of running a company, the concept rings true to me still that all three are useful and necessary to move a company forward. The elevation component serves as my telescope and wide-angle lens to spot trends and view things more broadly than my team on the ground can, and conversely they can provide the depth and dimension that only a microscope can back to me. What tools and tactics are you using to spot trends in your business?

.