DS Client Expert Chat:
Fundraising During a Pandemic
We chatted live with our client and friend Paul Isenberg, who is the CEO and co-founder of the non-profit Bringing Hope Home. His charity has EXCEEDED their 2020 goals, and he shared his tips about fundraising during a pandemic.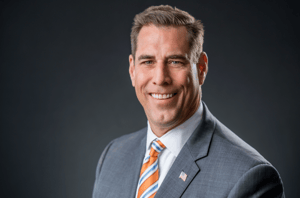 Paul Isenberg is a sales and organization leader with over 30 years of experience in Fortune 100 as well as small/middle-market companies. His strength as an effective communicator in leading change has resulted in successfully building, restructuring, and transforming organizations. As a natural leader, he has consistently increased productivity and profit dollars throughout his career.
Paul is the co-founder and CEO of Bringing Hope Home (formerly The Great Guy Group) (www.bringinghopehome.org) which helps families going through the cancer battle through financial assistance and other resources. Bringing Hope Home is a recognized 501c3 organization which, in its first official year (2008) helped approximately 20 area families. The organization will cross its 4000th family this Summer. Bringing Hope Home is also a major contributor to Hope Lodge at The Fox Chase Cancer Center in Philadelphia and AI DuPont Hospital for Children in Wilmington, DE.
Paul's 30 years as a Philadelphia area resident has included a wide variety of volunteer activity and contribution. He has been very active in fundraising for the local American Cancer Society, being recognized as an individual contributor helping to raise in excess of $500,000 over a six-year period. Additionally, he has been involved with The Killinger Foundation, focused on providing financial aid for West Chester University football scholarships. Also, his involvement in community work has spanned 10 years with local youth football & lacrosse associations.
If you are looking for an effective way to increase your productivity and leverage your time, delegation is a great place to start! At Delegate, we love helping busy leaders and their teams focus on what they do best and add valuable time back to their lives.